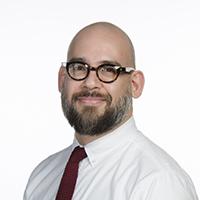 Rank
Professor
Graduate Program Director, Dental Public Health
Other Appointments
D.M.D., M.Sc., Ph.D., F.R.C.D. (C)
Email
Carlos.Quinonez@dentistry.utoronto.ca
As a researcher, Dr. Quiñonez explores the history, politics and economics of dentistry, with a focus on social equity.
Research & Clinical Specialties
Select Publications
Figueiredo R, Dempster L, Quiñonez C, Hwang SW. "Emergency Department Use for Dental Problems among Homeless Individuals: A Population-Based Cohort Study." J Health Care Poor Underserved. 2016;27(2):860-8
Moeller J, Quiñonez C. "The Association Between Income Inequality and Oral Health in Canada: A Cross-sectional Study." Int J Health Serv. 2016 Mar 14.
Gomaa N, Glogauer M, Tenenbaum H, Siddiqi A, Quiñonez C. "Social-Biological Interactions in Oral Disease: A 'Cells to Society' View." PLoS One. 2016 Jan 11;11(1).