Grace M.
De Souza
D.D.S., M.Sc., Ph.D.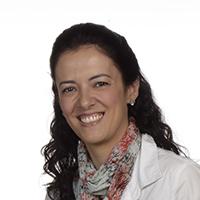 Main Appointments
Associate Professor, Faculty of Dentistry
Email
Grace.DeSouza@dentistry.utoronto.ca
Dr. Grace De Souza's research focuses on both optimizing restorative dental materials (including new high-crystalline ceramic systems) and analyzing the mechanism of materials used in restorative and prosthodontic procedures, and the effect of those materials on natural dentition. 
Research & Clinical Specialties
Distinctions
NSERC Research Tools and Instruments/Category 1 (2013)
University of Toronto Enrichment Endowment Fund (2012)
Dental Research Institute Funding (2013)
Select Publications
De Souza GM, Zykus A, Ghahnavyeh RR, Lawrence SK, Bahr DF. Effect of accelerated aging on dental zirconia-based materials. J Mech Behav Biomed Mater. 2016 Aug 26;65:256-263. doi: 10.1016/j.jmbbm.2016.08.023.
De Souza G, Braga RR, Cesar PF, Lopes GC. "Correlation between clinical performance and degree of conversion of resin cements: a literature review." J Appl Oral Sci. 2015 Jul-Aug;23(4):358-68
Tam LE, Cho W, Wang BY, De Souza G. "Effect of Bleaching Treatment on Fatigue Resistance and Flexural Strength of Bovine Dentin." J Esthet Restor Dent. 2015 Nov-Dec;27(6):374-82.