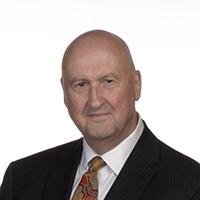 Rank
Professor, Faculty of Dentistry and the Institute for Biomedical Engineering (BME)
Other Appointments
B.Sc., B.D.S., Ph.D., D.Sc., F.S.B.E.
Email
jed.davies@utoronto.ca
Dr. Davies' groundbreaking stem cell research spans multiple healthcare fields, including new tissue adhesive technologies, stem cell therapies and tissue regeneration. Currently Dr. Davies is uncovering new therapeutics using stem cells for diseases such as osteoporosis and cancer. 
Research & Clinical Specialties
Distinctions
President and CEO, Tissue Regeneration Therapeutics
Select Publications
Ajami E, Bell S, Liddell RS, Davies JE. "Early Bone Anchorage to Micro- and Nano-topographically Complex Implant Surfaces in Hyperglycemia." Acta Biomater. 2016 May 12. pii: S1742-7061(16)30235-5.
Cook CM, Ahmad Y, Shun-Shin MJ, Nijjer S, Petraco R, Al-Lamee R, Mayet J, Francis DP, Sen S, Davies JE. "Quantification of the Effect of Pressure Wire Drift on the Diagnostic Performance of Fractional Flow Reserve, Instantaneous Wave-Free Ratio, and Whole-Cycle Pd/Pa." Circ Cardiovasc Interv. 2016 Apr;9(4).
Kiernan J, Hu S, Grynpas MD, Davies JE, Stanford WL. "Systemic Mesenchymal Stromal Cell Transplantation Prevents Functional Bone Loss in a Mouse Model of Age-Related Osteoporosis." Stem Cells Transl Med. 2016 May;5(5):683-93.