Ze'ev
Seltzer
B.M.S., D.M.D.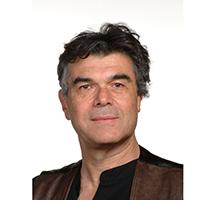 Main Appointments
Professor, Faculty of Dentistry
Cross Appointments
Professor, Department of Physiology, Faculty of Medicine
Adjunct Professor, Department of Anesthesiology, University Health Network 
Honorary Professor, Faculty of Medicine, CIMH, University of Heidelberg, Mannheim Germany
University of Toronto Centre for the Study of Pain
Email
Zeev.Seltzer@dentistry.utoronto.ca
Dr. Seltzer directs the Pain Phenomics and Genomics Laboratory that uses a comparative approach to explore neurobiological and genetic mechanisms of post-amputation limb pain, post-surgical chronic pain, and trigeminal neuralgia, in humans and in animal models.
Research & Clinical Specialties
Distinctions
Honorary Professor, University of Heidelberg (2016)
German Exzellenz Initiative Professor (2013)
Pfizer Foundation Award (2012) 
Connaught Foundation Award (2004)
Canadian Foundation of Innovation Scholar (2003)
Ontario Distinguished Researcher Award (2003)
Canada Senior Research Chair (2002)
Revson Foundation Fellow (1985)
Israel Psychobiology Foundation Fellow (1982)
NIH Fogarty Fellow (1978)
Israel Ministry of Health Foundation Fellow (1976)
Select Publications
Seltzer Z, Diehl SR. Genetic biomarkers of orofacial pain, In: edited by Goulet JP, Velly A. (Eds) Orofacial Pain Biomarkers,  Springer Science and Business Media, 2017. 
Clarke H, Katz J, Flor H, Rietschel M, Diehl SR, Seltzer Z. Genetics of chronic post-surgical pain: a crucial step toward personal pain medicine. Can J Anaesth. 2015;62(3):294-303.   
Seltzer Z, Diehl SR, Clarke H, Katz J. The human chronic pain phenome: mapping non-genetic modifiers of the heritable risk. In: Belfer I, Diatchenko L (Eds) Genetics of Human Pain Perception: Basic to Translational Science. Wiley, NY, 2013.