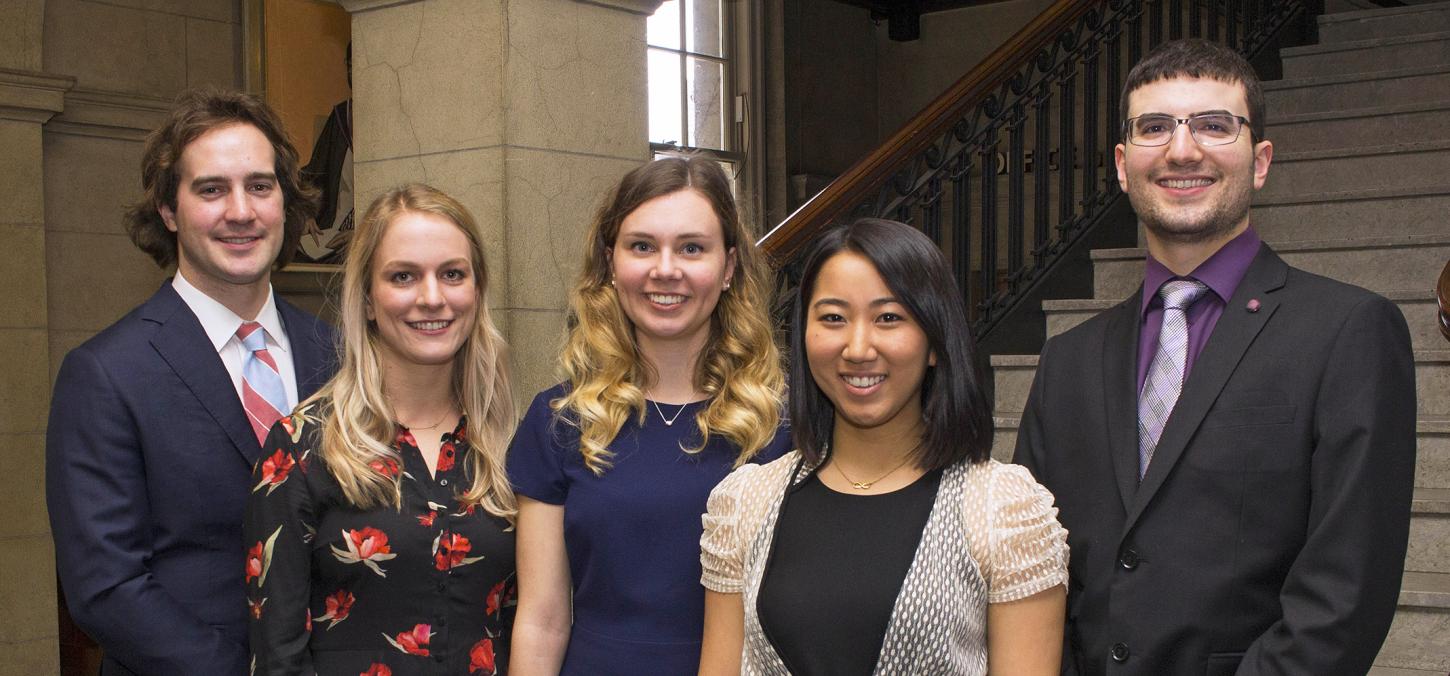 The 2018 Faculty of Dentistry Cressy Award Winners  
We are very proud of our student leaders!
Andrew Hall, Rachel Filice, Caroline Conway, Kelsey Motomura & Eric Moryoussef are winners of the 2018 Cressy Awards from UofT Dentistry.  
The Gordon Cressy Student Leadership Awards were established in 1994 by the University of Toronto Alumni Association (UTAA) and the Division of University Advancement in order to recognize students who have made outstanding extra-curricular contributions to their college, faculty or school, or to the university as a whole.
In naming the awards after Gordon Cressy, the former vice-president of development and university relations, the UTAA recognized his commitment to higher education and his leadership in fundraising and community service.