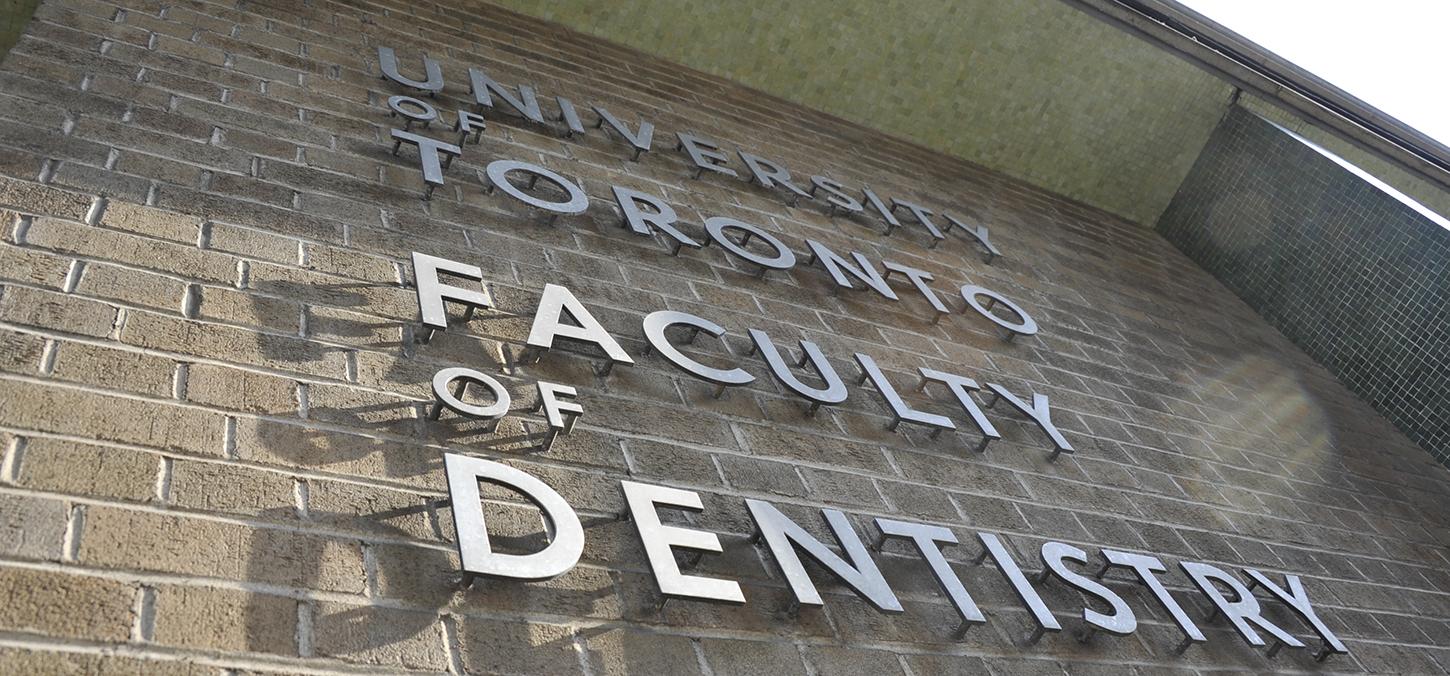 Important updates on COVID-19
UPDATED: 02/04/2020
Dear students, faculty, staff, and instructors;
All of us continue to be affected by the COVID-19 pandemic.  Earlier this week, the Ontario government as well as the City of Toronto both extended their states of emergency.  At the Dentistry building, only a short list of approved essential personnel now work onsite.  We continue to keep open our clinic for emergency care for our patients, as well as our oral pathology biopsy service.  We are making arrangements to send out our three general anaesthesia machines so that their ventilators can be utilized by local hospitals.  In addition, I want to acknowledge our instructors and faculty who have joined us in these efforts with donations of PPE and needed equipment at this time. 
Our priority remains to ensure that the academic needs of our students are being met given the current restrictions we face.  To our DDS and IDAPP students, I want to thank you for your patience as you adapt to the changes in course delivery and assessment.  We have listened to your concerns and to address them, we will be implementing an optional Credit/No Credit grading system for the courses which end this term. More details on this will be shared with you in the near future.  To our DDS-4 students, we continue our efforts to consider alternate arrangements to celebrate your graduation at a date later than the originally-planned June convocation. To our graduate students, I want to thank you for your resilience while your research and clinical experience are being put on hold. Please reach out to your research supervisor or specialty program director with any questions you may have.
To our faculty, I want to thank you for your tremendous efforts to provide courses online and modify means of assessments where needed, and to conduct your scholarly activity as best as possible while being remote from our building.
To our staff, I want to acknowledge and thank you for your hard work that does so much. It helps us to deliver these curricular and assessment changes, facilitates emergency care for our patients, and carries out the Faculty's administrative needs.
There is so much uncertainty about when we can all return to the Faculty. I recognize what a difficult time this can be for so many of us, and I want to remind you that help and resources are available. Students can reach someone for support at all times, as needed, through My Student Support Program (MYSSP) or Good2Talk. Staff can access support through the Employee Assistance Program. The University of Toronto has posted a number of additional resources. I encourage anyone to reach out.
Once again, I want to acknowledge and thank each of you for your patience and understanding as we work together in these challenging times. Please continue to follow the recommendations of local and provincial health agencies and remain at home as much as possible, so that we each are doing our part in breaking the chain of transmission of COVID-19.
Please stay safe and be well.
Sincerely,
Daniel Haas, Dean