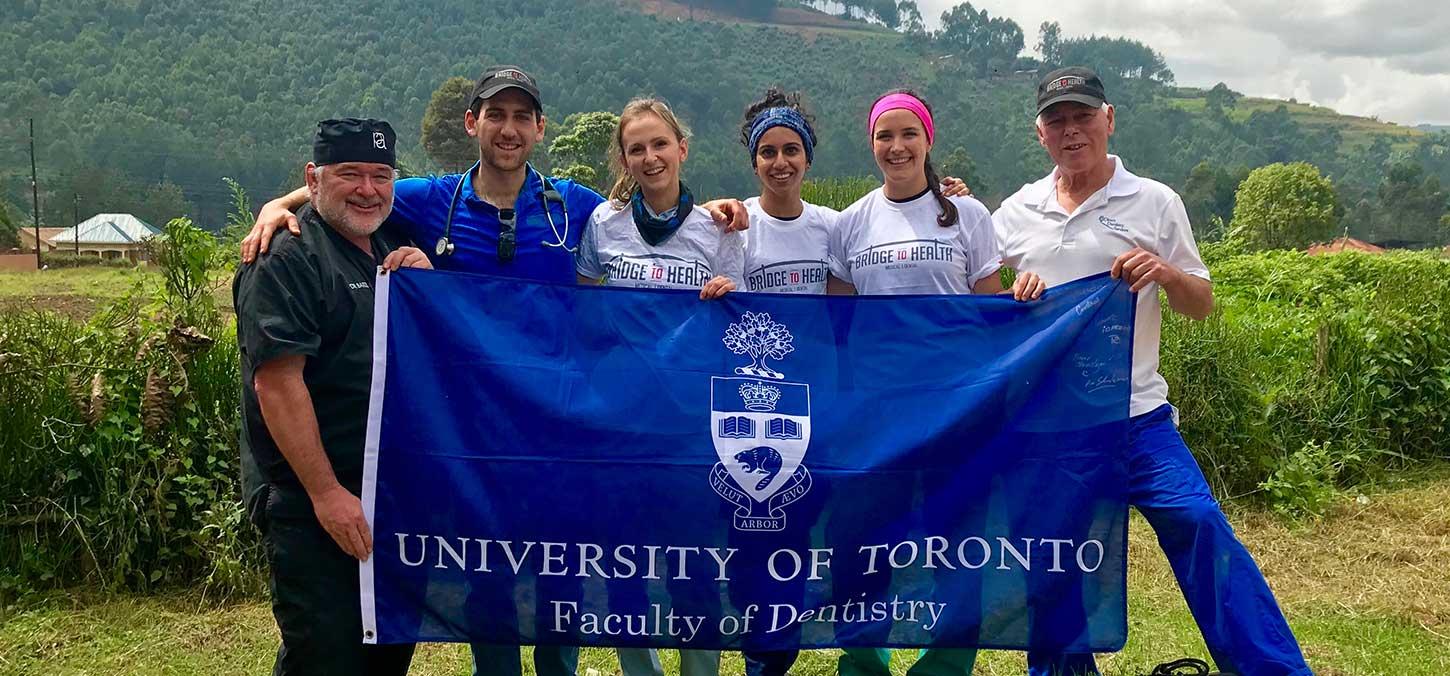 Faculty of Dentistry sends largest ever team to Uganda
This past winter, the Faculty of Dentistry UofT in conjunction with Bridge to Health, and in partnership with Kigezi Healthcare Foundation (KIHEFO), a local not-for-profit NGO, sent our largest team into the field in Uganda. They have just finished their 2018 trip to Uganda with 30 healthcare providers. Over the course of two weeks, this team had the privilege of providing treatment to approximately 9,000 patients across their dental, medical, nursing, public health, obstetric and ophthalmologic program!
On the dental side, the team screened thousands of children. That amounted to approximately 500 children per day, being screened for tooth-decay, they provided fluoride varnishing, oral hygiene education as well as tooth-brushes, tooth-paste and training on using local supplies to brush. In addition to primary care, the team had a very busy extraction program and restorative hygiene program with over 1,000 patients seen. On the prosthodontic side, dozens of men and women were seen and treated and now have brand-new, beautiful smiles.
This partnership between Bridge to Health, KIHEFO and University of Toronto, Faculty of Dentistry is extremely effective in providing far reaching health-care; and we look forward to continued collaboration as we expand our service learning programs into future years.