Partners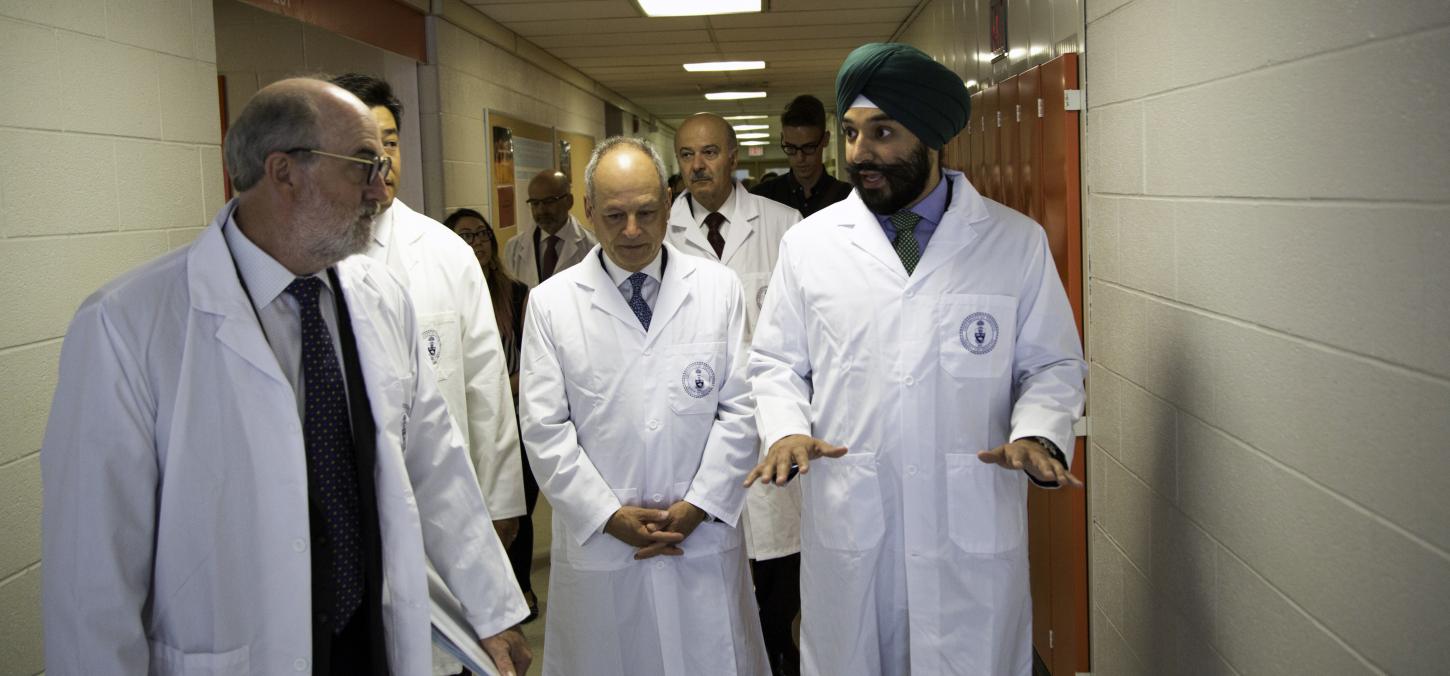 Innovation through Partnerships
The Faculty of Dentistry collaborates with some of the world's leading researchers in diverse areas of human health research. 
The University of Toronto Centre for the Study of Pain (UTCSP) gathers experts from medicine, pharmacology, nursing, dentistry and beyond to tackle a global experience: pain. From groundbreaking neurological and cell studies to surgical and drug development breakthroughs the Centre has become an internationally-recognized interdisciplinary research hub. 
The Institute of Biomaterials and Biomedical Engineering (IBBME) is a world-renowned graduate education and research centre founded between the Faculties of Dentistry, Medicine and Applied Science and Engineering at the University of Toronto. Cross-disciplinary in nature, the mission of the Institute is to progress biomedical and health sciences from the bench to the bedside. Read more about the groundbreaking advances of our researchers in the area of tissue regeneration, cancer research, neurological regeneration, stem cells, nanotechnology, clinical engineering and more on the IBBME website.