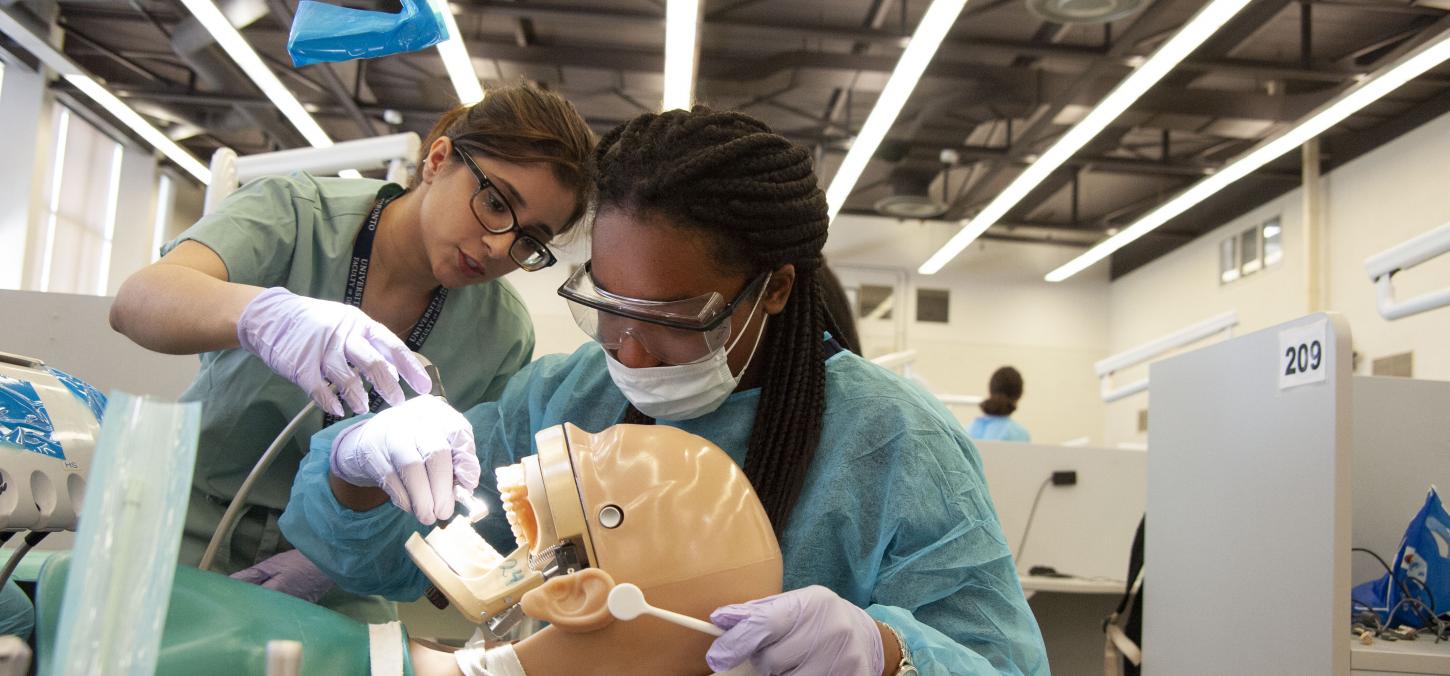 U of T's Summer Mentorship Program Visits the Faculty of Dentistry
On July 11, the Faculty of Dentistry was pleased to open its doors to a group of 78 visiting high school students taking part in U of T's Summer Mentorship Program (SMP).
The summer school initiative is open Black and Indigenous students from all around the GTA. The program, that has been in place since the mid-1990s, exposes grade 11 students to a variety of disciplines in the health sciences – including dentistry, nursing, public health and social work. They take part in a series of half-day hands-on group tutorials at the university and affiliated hospitals like SickKids and Mt. Sinai. Each student is also assigned a one-on-one placement with a professional.
The visit to Dentistry began with an orientation session, where students were welcomed with an introduction from Dr. Greg Anderson. Then, approximately 20 current dental students discussed what inspired them to go into dentistry and they took questions. Following that, the students practiced teeth cleaning, prepared a tooth and filled a cavity (with play dough) in Clinic 2.
Lucy Ferraro from Dentistry's Clinical Programming and Comprehensive Care organizes the visit to Dentistry each year. She noted positive feedback from teachers: "Students collectively felt that the experience was extremely fun and realistic," she said. "They truly got a sense of the role of a dentist." Lucy also received an email from a participant who, as a direct result of the experience, decided that she will pursue dentistry as a career.
La Toya Dennie, outreach coordinator for U of T's Faculty of Medicine who helps to run the program across the university, said of the students: "They may come with preconceived notions as to what each of these areas of health care is, but they finish the program much more informed. It helps them build their networking skills too."
The origins of the program are affiliated with U of T's Faculty of Medicine for the advancement of Black students in health sciences. It started with 7 students, under the direction of Dr. Miriam Rossi.
Photos courtesy of Jeff Comber, Faculty of Dentistry