Toronto Oral Pathology Service (TOPS)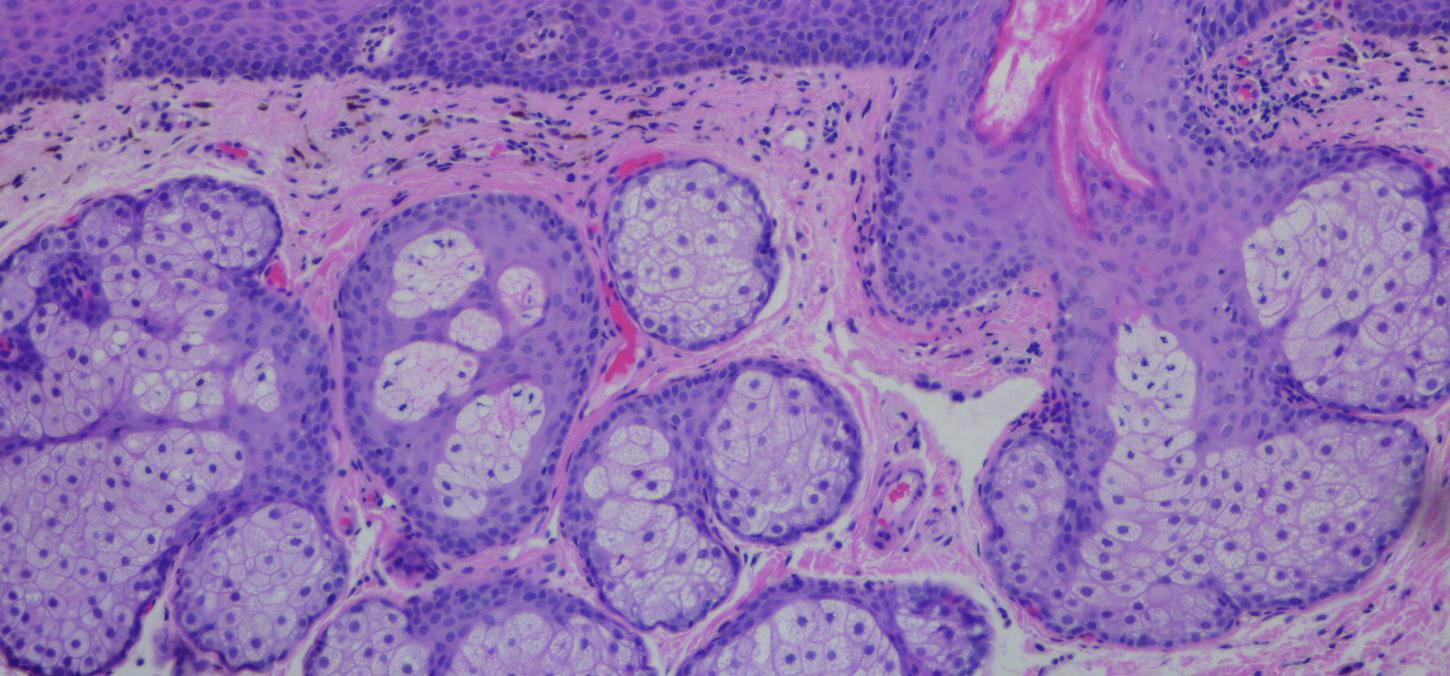 Toronto Oral Pathology Service
Toronto Oral Pathology Service
With over 7,000 new cases per year, the Toronto Oral Pathology Service (TOPS) at the Faculty of Dentistry, University of Toronto is one of the largest oral pathology diagnostic laboratories in Canada. We provide expert diagnostic services to dental and medical professionals across Canada and internationally, while remaining actively engaged in graduate and undergraduate teaching and innovative research.
Our services include standard tissue processing, staining and immunohistochemistry. The average turnaround time for specimens is 5 business days (from receipt of a specimen to issuing a report.)
*Please expect a longer turnaround time for cases requiring decalcification, immunohistochemistry or consultation. *
---
How to submit a specimen
1. Request a free biopsy kit
Biopsy kits are provided to dental offices at no cost. To request a biopsy kit, call us at 416-864-8243 or email us indicating the number of kits required and the full name of the dentist, office address and telephone number.
(Please note: to maintain patient privacy, we cannot accept forms submitted electronically.)
3. Preparing your specimen for submission
Please ensure that the biopsy specimen is placed promptly into the formalin fixative in the specimen bottle with a green lid, and that the bottle is securely closed. Please ensure that the specimen bottle is labeled with the patient's full name as well as the dentist's name.
Include completed requisition form. Please ensure that the patient's name on the bottle matches exactly with the name provided on the requisition form.

 Place the specimen bottle with the green lid in the provided plastic bag with zip-lock seal, wrap the requisition form on the outside of the plastic bag. Then, place the specimen package in the provided white container with a blue lid for shipping.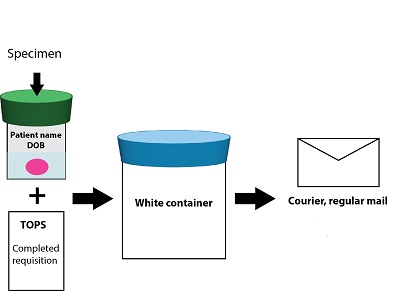 4. Submit your specimen
Transport of the specimens is the responsibility of the submitting doctor. If you are in Toronto, contact A-way Express Courier for pick up at 416-424-2266. For areas outside of Toronto submit via courier or regular mail.
Please contact us for more details at 416-864-8243 or email us if you have any questions.
5. Biopsy fee
A biopsy fee of $110 CAD includes the standard processing of the soft tissue or hard tissue biopsy specimen, staining, and immunohistochemical studies as required, and a report. In case of multiple biopsies taken from one patient, each biopsy will be billed separately, unless the biopsies are taken from the same lesion. Payment may be made by cheque or credit card; the submitting clinician will be billed directly.
 
---
A Level of Confidence
Our team of certified oral pathologists is always available to discuss reports, supporting superior patient care.
Our collaborations with specialists across the Faculty of Dentistry's Oral and Maxillofacial Radiology and Oral and Maxillofacial Surgery specialties, as well as pathology departments at Toronto's teaching hospitals, helps us ensure accurate diagnoses and disease management support. 
Read about our experts in oral pathology and oral medicine