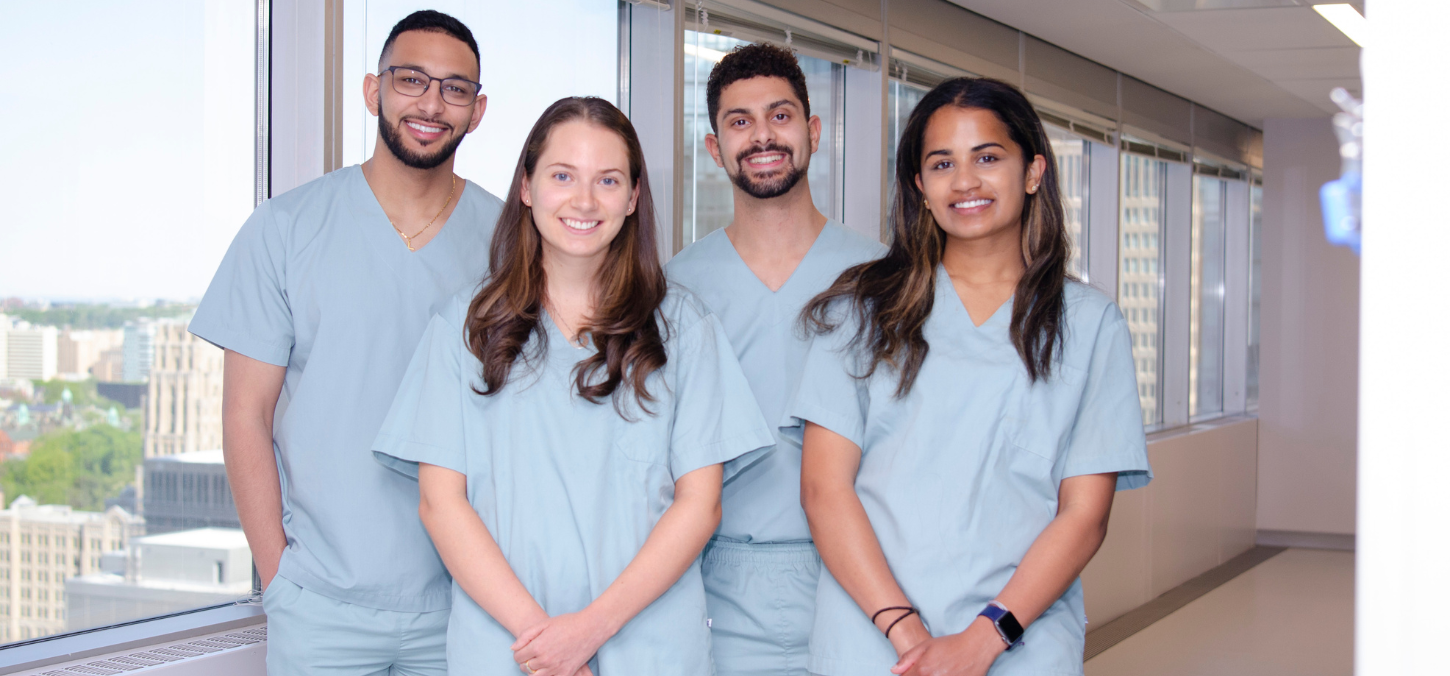 Welcome to the Faculty of Dentistry at the University of Toronto.
We are the oldest, largest and top ranked dental school in Canada. There are many reasons to study here.
Be part of the University of Toronto
Did you know there are over 90,000 students enrolled at U of T? Explore the campus through a virtual tour.
Study in Toronto – the best city in the world!
We are biased, but you will be in the heart of a world-class, vibrant, multi-cultural city. Explore the city of Toronto on the Ontario Travel website.
Push boundaries with leading faculty
At the Faculty of Dentistry, we maintain a close link between research and education. You will learn about the latest techniques, diagnostics and treatments with our leading dentists and scientists.
Be part of a research network impacting health beyond dentistry
We lead research in biomaterials, connective tissue and regenerative disease, as well as neuroscience and pain studies. By studying at the Faculty, you will learn from, and be part of, a dynamic force in health research.
Make a difference to patients' lives
Learning to be a dentist, or dental specialist, means you need to practice on patients. We have more than 15,000 new patients in our Faculty clinics, amounting in 90,000 patient visits, each year.
Depending on your program, you may also train in the leading teaching hospitals in Canada, like Mount Sinai Hospital, Sunnybrook, Toronto General and the Hospital for Sick Children.
We are also involved in many outreach programs across the world. Depending on your studies, you could end up treating patients in Guatemala,  Honduras or Uganda, as examples
Join an alumni community that changes the world
More than 13,000 people have studied at the Faculty of Dentistry. We are a global community of over 8,300 living alumni currently residing in more than 50 countries. 
Our alumni vary from hygienists, dentists and surgeons, to academic leaders, members of regulatory bodies and entrepreneurs – you will be part of a global network of excellence.