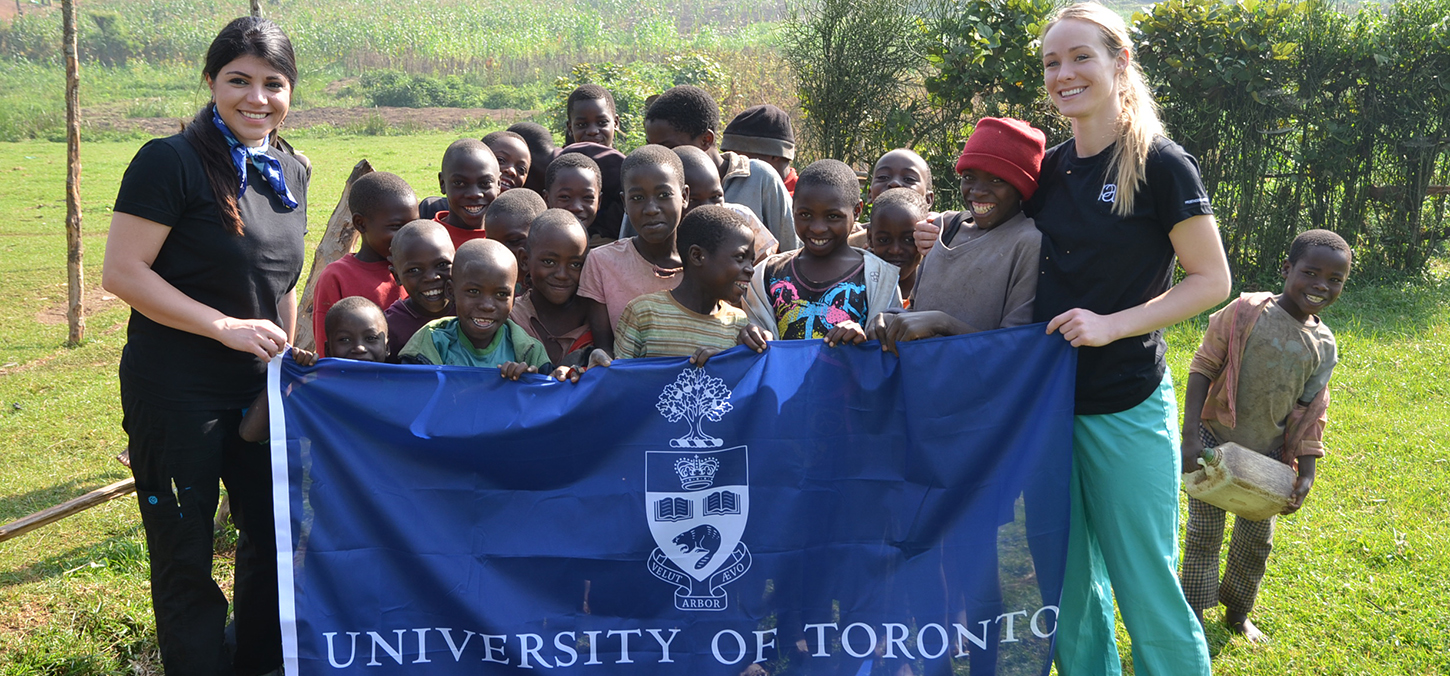 Health Outreach- Dentistry for Honduras Program
UofT Dentistry has teamed up with Health Outreach, a not-for-profit dental care organization dedicated to "providing health services to impoverished people in remote areas of developing countries with the goal of enhancing their lives."
For more information on Health Outreach, visit www.healthoutreach.ca.
Over a 3-week period during the 2018 excursion, 649 children were seen by the hygiene team for cleaning, fluoride, examinations for urgent dental care, and were provided with new toothbrushes and toothpaste. The teams at the dental clinic completed 167 extractions, 250 fillings, 19 root canals, and 1 orthodontic appliance.
Although you work tirelessly to do as much work as you can, you are always limited by your short time there. It is the long-term continuity of the program that really effects change.
Two fourth year dental students worked together for 5 days, with an average of 11 hours of clinical work, and gained experience in restorative dentistry; new endodontic techniques; clinical processing of critical, semi-critical and non-critical items in the dental setting according to potential risk for infections associated with their intended use; preparation and packing, and sterilization with autoclave and chemical substances; and behaviour management of children.
Dentistry for Honduras is coordinated by faculty supervisor: Dr. Bill Kerr, Vice-president Health Outreach and President Volunteer Dental Outreach for Haliburton County).
"This trip provided me with valuable experience I will take with me in my dental and personal life. Seeing the state of dental disease in the area was a reminder of how substantial a role social determinants and infrastructure play in dental health. Children grow up in an unfluoridated environment and have carbohydrate rich diets, with candy available for purchase in the school yard. Dental care is sought almost exclusively when patients are in pain, and patients do not have access to preventive care. Seeing the state of disease in Honduras was a reminder of the importance of comprehensive dental care."
- John Kerr (Volunteer Student, UofT Faculty of Dentistry)
"I have been on similar volunteer outreach programs and although you work tirelessly to do as much work as you can, you are always limited by your short time there. It is the long-term continuity of the program that really effects change. On our last night at the volunteer appreciation dinner, one of the local volunteer translators revealed that he was treated by Dr. Kerr on their very first Dentistry for Honduras trip 10 years ago. Seeing the impact of this program come full circle, it motivates me to continue to participate in outreach programs during my dental career whether in a global or local setting."
- Kelsey Motomura (Volunteer Student, UofT Faculty of Dentistry)