About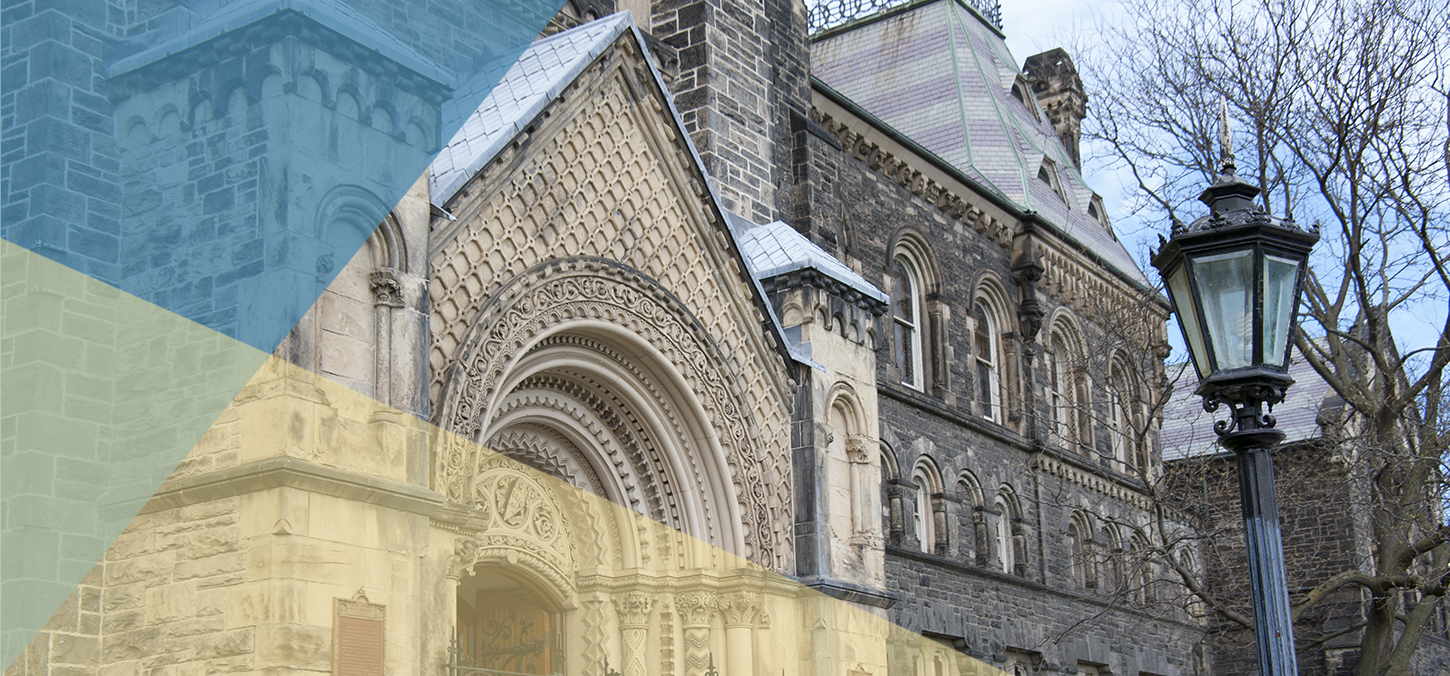 About the Faculty of Dentistry
 We are the first, largest and most comprehensive dental school in Canada – the only one to offer all 10 dental specialities for at least 50 years.
We celebrate over 145 years of training brilliant dentists and scientists, and improving healthcare across the world. 
Our greatest strength is our people: we attract excellent Faculty, staff and students whose combined clinical, academic and scientific work consistently places us as one of the top dental schools in Canada and in the top 40 worldwide.
We take great pride in our alumni who continue to teach here or in other institutions; break boundaries in research; and further the dental profession by providing the best possible care for their patients and communities.
We are driven by our vision to improve health by advancing dentistry through inspired leadership, innovation, and excellence in:
Every year, students at the Faculty of Dentistry clinics welcome over 15,000 patients through 90,000 patient visits, a significant number of whom are disadvantaged and cannot afford the costs of private care.
While our costs are dramatically lower than that of private practice, students provide our communities with world-class care under the supervision of licensed and seasoned instructors. 
Beyond the clinics and classrooms, our students engage extracurricular work, engage in philanthropy raising money and giving back to our community.
Meanwhile, our researchers serve the global community through pioneering ground-breaking advances crossing boundaries between oral and overall health, such as: 
stronger, "smarter" fillings 
advances in nanotechnology and wound healing
cardiovascular testing 
advances in dental implants and stem cell therapies 
cancer diagnosis and treatment
pain management research. 
Our vision
We improve health by advancing dentistry through inspired leadership, innovation, and excellence in education, research and practice.
Our mission
We shape the future of dentistry and promote optimal health by:
Preparing the next generation of clinicians, scientists, educators, and leaders in the profession
Conducting high-impact research
Establishing partnerships and networks locally, nationally, and internationally to translate research knowledge into practice and policy
Promoting comprehensive and patient-centred care from disease prevention to management
Developing and supporting evidence-informed policies to advance and advocate for the needs of society
Our values
We are guided by the following values:
Excellence in achieving the highest standards of scholarship, critical thinking, professionalism, clinical practice and outcomes
Ethicality encompassing integrity in practice and behaviour
Respect for diverse ideas, rights, beliefs and perspectives of all students, patients, staff and faculty
Compassion in patient care
Collaboration across disciplines and professions, with internal and external partners
Accountability by fairness and transparency in all of our activities
Social responsibility in meeting the oral health needs of disadvantaged populations and serving the needs of our communities
Our people – their awards
Faculty facts
8 faculty or alumni have received the Order of Canada
432 undergraduate students
114 graduate students
62 active researchers
90,000 patient visits in our clinics
8,232 living alumni
$10 m (CAD) in research grant funding
1,566 registrants in continuing dental education face-to-face classes and 3,927 online classes.
(2018-19 figures)
We are very proud of our faculty, staff and alumni and their achievements. Here are some of the major awards they have earned. 
Order of Canada 
John B. MacDonald (Officer)
Dennis Smith (Officer)
Jack Gerrow (Member)
Tom Harle (Member)
Norman Levine (Member)
Bryan E. Walls (Member)
Donald Woodside (Member)
George Zarb (Member)
Fellow of the Royal Society of Canada
Barry Sessle
Dennis Smith
IADR Gold Medal
IADR Distinguished Scientist Award
Christopher McCulloch
Daniel Haas
Anders Bennick
Jaro Sodek
David Locker
Jane Aubin
Dennis Smith
Barry Sessle
Governor General's Innovation Award
---
Faculty Leadership
Interim Dean
Laura Tam, D.D.S., M.Sc.
dean@dentistry.utoronto.ca
View Dr. Tam's academic profile
Executive Assistant - Office of the Dean 
Cathie Thompson
dean@dentistry.utoronto.ca
416-864-8300
---
Vice-Dean, Education 
Jim Yuan Lai, B.Sc., D.M.D., M.Sc. (Perio), Ed.D., F.R.C.D.(C)
vicedean.education@dentistry.utoronto.ca
416-864-8228
View Dr. Lai's academic profile
---
Interim Vice-Dean, Research
Morris F. Manolson, B.Sc., M.Sc., Ph.D.
M.Manolson@dentistry.utoronto.ca
416-864-8234
View Dr. Manolson's academic profile
---
Interim Associate Dean, Undergraduate Education
Anuradha Prakki, D.D.S., M.Sc., Ph.D
Anuradha.Prakki@dentistry.utoronto.ca
416-864-8238
View Dr. Prakki's academic profile
---
Associate Dean, Graduate Education
Ernest Lam, B.Sc. (Hons.), D.M.D., M.Sc., Cert. O.M.R., Ph.D., Dip. A.B.O.M.R., F.R.C.D.(C)
Ernest.Lam@dentistry.utoronto.ca
416-864-8229
View Dr. Lam's academic profile
---
Graduate Coordinator
Anil Kishen, B.D.S., M.D.S., Ph.D.
Anil.Kishen@dentistry.utoronto.ca
416-864-8224 
View Dr. Kishen's academic profile
---
Director of Clinical Affairs
James Posluns, B.Sc., D.D.S., D. Ortho, M.Ed., F.R.C.D.(C)
james.posluns@dentistry.utoronto.ca
416-864-8296
View Dr. Posluns' academic profile
---
Assistant Dean, Administration
Mary Choi, M.Ed, CPA CA
Mary.Choi@dentistry.utoronto.ca
Tel: 416-864-8302
Visit Mary Choi's Staff profile