History

As the oldest and most established dental school in Canada, U of T Dentistry has been a trailblazer in dental specialties and clinical innovations. 
Throughout the twentieth century, the Faculty set a standard of innovation and excellence, pioneering many firsts in the quickly-evolving field of dentistry – and beyond. 
Our faculty, alumni and global collaborations have made a huge impact over the last 145 years, below are just a few highlights.
Our impact on the dental profession
Our vision and mission is to promote excellence in the dental profession.
We have been the source of many 'firsts' in dentistry, such as:
C.L. Josephine Wells graduated from our DDS program in 1893, becoming the first woman dentist in Canada. 
Ashley Lindsay (Class of 1906) became the founding Dean of West China School/Hospital of Stomatology, Chengdu, China which is considered the birthplace of modern dentistry in China.
Arlington Franklin Dungy (graduated DDS in 1956 and pediatric specialty in 1970) was one of Ontario's first Black dental school graduates. In 1969, he became chief of pediatric dentistry at Toronto's Hospital for Sick Children.
Elizabeth MacSween (Class of 1980) broke through glass ceilings for women in dentistry, becoming the first female president of the Ontario Dental Association, vice-president of the Royal College of Dental Surgeons of Ontario and director of the CDSPI (which provides insurance and financial services to dentists)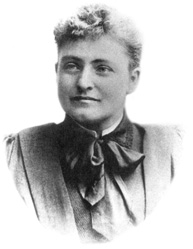 Did you know?
One of our graduates has even been mayor of Toronto. Frederick J. Conboy (Class of 1904) served as Mayor of Toronto from 1941 to 1944.
Our impact on dental education
The Royal College of Dental Surgeons of Ontario (RCDSO) opened the Faculty as Canada's first dental school in 1875. James Branston Willmott (often referred to as the Father of Dental Education in Canada) was our first Dean. 
Since then, we have established all the specialty programs recognised by the Royal College of Dental Surgeons of Ontario (RCDSO) – first Orthodontics in 1945, the final being Prosthodontics in 1981. 
To date, our Anaesthesia program (established in 1960) is the only program in Canada specific to dental anaesthesia training.
Countless former faculty and alumni have influenced dental education, including:
John B. MacDonald (Class of 1942) is the only dentist in Canada who served as a president of a university (UBC 1962-1967).
Wesley Dunn (Class of 1947) became the founding Dean of University of Western Ontario, Faculty of Dentistry in 1965.
Kenneth J. Paynter (Class of 1944) was the founding Dean of University of Saskatchewan, Faculty of Dentistry.
Jack Gerrow (Class of 1979) pioneered competency testing in dental education and practice. Today, this model is used around the world, not only in dentistry, but also in other professions.
Did you know?
The Faculty of Dentistry was the first to use computers at the University of Toronto! (Source: Richard P . Ellen)
How we have promoted and elevated research
We are one of the few dental schools in the world with exceptionally strong basic science research focused on oral health.
Harold Keith Box, who graduated here in 1914, is often referred to as the Father of Dental Research in Canada. In 1920, he became the Canada's first dentist to earn a PhD. He became a professor at University of Toronto and is the first dental professor in Canada to hold an appointment that provided facilities for research.
Our researchers have made many advances in oral and general health, including:
We laid the foundation in the 1920's for the systematic approach in periodontal disease that incorporates connective tissue biology and microbiology (H.K. Box).
We were the first dental school to create a link between research in fibrosis in the periodontium and in the kidney, lung, heart, and skin. Our influential fibrosis research attracted >$10m funding in one year solely to support this body of work. See the news story Fibrosis research at the faculty of dentistry receives major funding boost.
H. Lawrence is leading a team to study the impact of cannabis use on indigenous oral health.
In partnership with the Faculties of Medicine and Applied Science and Engineering, the Faculty of Dentistry formed the multi-disciplinary and collaborative graduate research unit, the Institute of Biomedical Engineering (IBME) in 1999. Since its inception IBBME has achieved remarkable breakthroughs across a broad spectrum of biomedical research, from 3D tissue and organ printing and stem cell research to rehabilitation and neurological therapies. In 2014, the Institute was awarded $130 million, the largest charitable gift in Canadian history, to establish the Ted Rogers Centre for Heart Research.
How we have impacted clinical care for patients and public health
The utmost priority for the Faculty, through our education, research and clinical care, has always been to improve outcomes for patients and communities.
Many of our research projects improve the health of people around the world, from oral cancer diagnosis and treatments to improved fillings, for example:
Professor George Zarb, one of our Faculty, made huge advances in implantology. His adaptation of the Branemark osseointegration technique for dental implants led to a worldwide revolution in fixed tooth replacement and he was awarded the Order of Canada for his achievement.
Dr Herenia Lawrence recently led the Canadian arm of a tri-nation study aimed at reducing early childhood caries and oral health inequalities in Indigenous communities.
Robert Grainer published a manual in the late 1950's for the evaluation of Canadian dental health – making Canada one of the first countries in the world to set national standards for epidemiological surveys.
Our outreach programs allow our faculty and students to travel the world to treat patients who would otherwise have limited access to quality dental care such as Guatemala, Honduras and Uganda.