Giving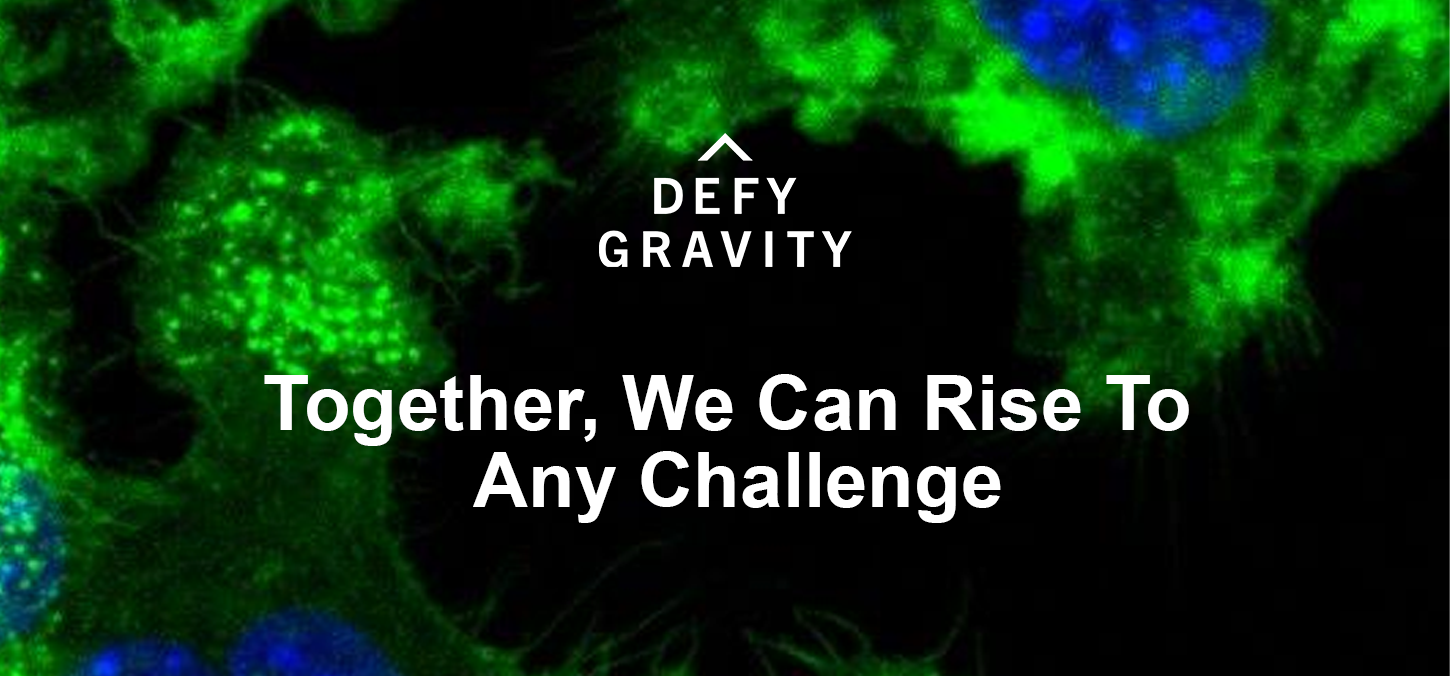 Your donations to the Defy Gravity Campaign make the difference between a possibility and a reality.   
For over 145 years we have, hand in hand with our community and partners, been passionately committed to improving health by advancing dentistry through inspired leadership, innovation, and excellence in education, research and practice.   
Your donations have enabled special projects, supported students with financial need, patients who need access to care and bolstered exemplary research. 
Dentistry isn't just fixing teeth – it's about improving and maintaining our essential and overall health. At the Faculty of Dentistry, University of Toronto, we aspire to be global leaders in solving the complex and profound health challenges of the 21st century and beyond. 
Thank you for your dedication and years of invaluable support.  
Help us further our mission by joining fellow alumni, faculty, staff and friends as we build a brighter future - for healthcare, for dentistry, and for our community. 
Why give? 
You can transform lives and enhance the future of dentistry through giving back to the Faculty. Thank you for giving today! 
The impact YOU can make 
When you donate to the Faculty, your gift goes towards supporting a deserving student, upgrades to our clinics, enabling research or giving a patient a helping hand.
You can direct your gift to a variety of important projects. Every donation makes a difference and helps us do great things.  
Projects you can support 
There are a variety of important projects underway at the Faculty that are changing the world.
You can make a gift in honour of someone special, support your reunion class giving, donate to your specialty Friends and Alumni Day, or explore how to create your legacy at U of T.   
Donations can be made through contacting the Advancement Office or please visit our online giving page to see the various funds currently available.
If you don't find what you are looking for, reach out to the Advancement Office at alumni@dentistry.utoronto.ca for help. Our team is here to help!   
If you wish to discuss a planned gift (bequest) or major gift ($25,000+), please contact:
Selina Esteves, Director of Advancement
selina.esteves@dentistry.utoronto.ca
416-864-8201
Teaching Clinics Support Fund 

Infrastructure and Building Renewal

Build with us, the dental school of the future.

Central to our Defy Gravity campaign, your support of our preclinical and clinical operations are our top priorities as they are vital to a positive student learning experience and the provision of exemplary patient care.

By ensuring the simulation Lab (Lab 4) and our clinics are equipped with the latest technology and equipment, we improve both the student and the patient experience. Gifts to this fund will help with the clinical renovations slated for 124 Edward Street. 

Join us in moving the clinical art and science of oral health into the future.  

You can name an operatory, a clinic, or you can support the fund with a gift of any size.

For naming opportunities, please contact Selina Esteves, Director of Advancement at selina.esteves@dentistry.utoronto.ca

Donate. Choose 'Clinic Support Fund'.

Annual Fund

The Annual Fund provides important unrestricted dollars that are dedicated to the Faculty's top priorities.

By giving to this fund, you are providing flexible support which allows us to invest in activities that help support students now. Funds may be directed towards research, student travel or awards, experiential learning opportunities or equipment and clinic upgrades.  

Donate. Choose 'Annual Fund'. 

Dean's Excellence Fund

Unrestricted dollars are especially prized for their flexibility to be directed, by the Dean to rapidly emerging areas. Unlike endowed gifts, these funds go to work right away, which means your philanthropy will have an immediate impact. 

It could be infrastructure upgrades, student financial aid, curriculum innovation, research or other special projects. 

The Dean's Excellence Fund is dedicated to the Dean's top priorities as they relate to advancing research and preparing future health leaders and ensure UofT Dentistry remains at the forefront of dental education, research and patient care. 

Donate. Choose 'Dean's Excellence Fund'. 

Student Outreach Service Learning

Student Outreach Service Learning  

Global service learning and outreach opportunities provides students the chance to practice compassionate community care abroad.

Funds offset the cost of sending students to the Faculty's various outreach sites from Canada to overseas.

It costs approximately $3,000 per student depending on the service site to participate in this program.  

Donate. Choose 'Student Service Learning'.  

If interested in a naming opportunity, contact:

Selina Esteves, Director of Advancement
selina.esteves@dentistry.utoronto.ca
416-864-8201

 

Awards and Bursaries 

Students are at the heart of what we do.

Our students, from undergraduates to graduates, are developing the knowledge, experience and skills needed to become leaders and innovators in an increasingly complex global healthcare landscape. 

Awards and bursaries help us support the finest young people to become the world's next generation of oral health professionals and academic leaders.  

You can gift a few thousand dollars or more than $50,000. Every dollar helps a student achieve their potential. 

Check out our Faculty Calendar to see the awards and bursaries available to our students. 

Donate. Direct link coming soon. In the meantime, please contact Selina Esteves.

To create your own scholarship or bursary, contact:

Selina Esteves, Director of Advancement
selina.esteves@dentistry.utoronto.ca
416-864-8201  

Research Support Fund

Investment in the research fund provides seed funding for new inquiries, support for graduate students, helps the Faculty maintain its overall research excellence and builds a culture of inquiry that will develop the next generation of researchers who are poised to improve oral and overall human health.

Donate. Choose 'Research Support Fund'. 

If interested in a naming opportunity in our research spaces, contact:

Selina Esteves, Director of Advancement
selina.esteves@dentistry.utoronto.ca
416-864-8201  

Access to Care

Every patient deserves access to quality care.

Help low-income patients receive expert dental care and our students gain the richest learning opportunities available.  

Our Dentistry clinics attend more than 98,000 patient visits a year at a significantly reduced cost to the patient. However, disproportionately, our patients are from marginalized populations and those with low-income and even the low cost can prove to be too much.  

For these patients, the Access to Care Fund provides financial assistance, allowing them to receive treatment and in doing so, enriches the educational experience of our students.

With more patients able to afford comprehensive treatment plans, students gain increased clinical opportunities and exposure to more sophisticated procedures. At the same time, students learn to recognize financial need, and how to present treatment options in a sensitive manner. 

Donate. Choose 'Access to Care for Patients'.  

More funds

Reunion class giving, specialty Friends and Alumni Day donations and more are available. 

Donate. See 'More Giving Options'.
Major gifts 
Gifts to the Faculty of Dentistry of $25,000 or more are considered major gifts. These may be pledged over a few years or can be one-time gifts.
Major gifts have the ability to transform education, student life and research.  
Major gifts also provide the opportunity for donors to name their fund if they so choose creating a legacy at the Faculty for years to come. 
Opportunities include: 
Student scholarships and bursaries 
Lectureships 
Chairs and professorships  
Research funds 
Graduate fellowships  
Naming spaces within the building  
Naming the Faculty  
Planned giving 
Remembering U of T Dentistry in your estate with a planned gift is a visionary commitment.  
You can establish your legacy through gift planning and bequests and allow you to make a strategic and affordable charitable donation that creates maximum impact. 
These include: 
Gifts of bequests 
Retirement funds 
Stocks and securities 
Gifts-in-kind 
Charitable remainder trusts 
Gifts of residual interest  
Life insurance 
Bequest Wording for a general gift to the Faculty of Dentistry  
"To pay The Governing Council of the University of Toronto ___% of the residue of my estate [or the sum of $___________]. It is my wish that the funds be used specifically by the Faculty of Dentistry, for the purposes and designs deemed to be of the highest priority by the Dean, Faculty of Dentistry, or their designate." 
Read more about planned giving at U of T. 
If you are interested in any of the opportunities above, please contact:
Selina Esteves, Director of Advancement
selina.esteves@dentistry.utoronto.ca
416-864-8201  
Corporate sponsorships 
Support for the school is support for our students! We have several philanthropic and sponsorship opportunities available.  
See more on our Friends, donors and sponsors page. 
How to make your gift 
We would love to discuss any gifts you'd like to make, just contact one of the team listed below. 
You can make your gift in many ways: 
Make a donation through a gift of stocks or mutual funds, with a cheque or credit card 
Sign up to become a recurring monthly donor  
Make a payroll deduction if you're a staff or faculty member at U of T 
Leave a bequest in your will