Spotlight
SATELLITE CLINIC RIBBON CUTTING
We are excited to host you to the newest addition to the Faculty of Dentistry's teaching and clinical spaces. 777 Bay St. houses a 15,000 square foot clinic with 41 fully enclosed operatories, providing beautiful and modernized spaces for student training and patient care. 
Alumni, students, faculty, and staff are invited to 777 Bay St. for an Open House event on Monday, October 3, 2022. To register and select a time-slot for your visit, please click here.
ALUMNI LECTURE SERIES: BUILDING THE FUTURE OF GOOD ORAL HEALTH
Alumni are invited to join an in-person and online lecture from Dr. Anil Kishen about his research exploring developments in bioactive materials and phototherapeutics to fight oral infections and improve outcomes for patients. This will recognized as a Core 3, Category 1 CDE credit lecture. The lecture will be followed by a cocktail reception.
Click here to register. Registration closes on October 17, 2022.
ALUMNI LECTURE SERIES: MANAGING PEOPLE AND AN OFFICE. 
Join this webinar to learn more about the complexities of conflict resolution and people leadership. 
Registration opens October 25, 2022.
ALUMNI LECTURE SERIES: A PROFESSIONAL'S GUIDE TO WEALTH MANAGEMENT 
Join us online with a financial planning expert on key strategies for effective wealth management, followed by an opportunity for a Q&A. 
Registration open January 2023.
ALUMNI LECTURE SERIES: BECOMING A WOMAN OF INFLUENCE 
Join us for an inspiring panel discussion with trailblazers and leaders who are women within the U of T healthcare community.
Registration opens February 2023.
VANCOUVER ALUMNI RECEPTION @ PACIFIC DENTAL CONFERENCE 
Interim Dean Laura Tam will be hosting an event for U of T alumni. Whether you live on the west coast or you're in town for the Pacific Dental Conference, we hope to see you.
Registration opens January 2023.
WORD OF MOUTH: ALUMNI NETWORKING COCKTAIL
Connecting our graduating DDS students with U of T alumni, instructors, and key student partners to help them prepare to launch their careers as healthcare professionals. 
Spots are limited. Registration February 2023.
THE GREAT ALUMNI EVENT: THE ALL U OF T DENTISTRY ALUMNI REUNION
The Great Alumni Event provides the perfect opportunity for all U of T Dentistry alumni to gather to celebrate the unique camaraderie created by four (or more!) years of intense study and clinical training at one of the world's best dental schools. Please join us for a fun evening of getting back together, reminiscing – great conversation, great food and drinks at Steam Whistle Brewing – located just across the street from the South Convention Centre building and the ODA ASM.

Join us at Steam Whistle Brewing 
Friday, May 12, 2023 
5:30pm – 9:00pm
255 Bremner Blvd
Toronto, ON 

LEARN MORE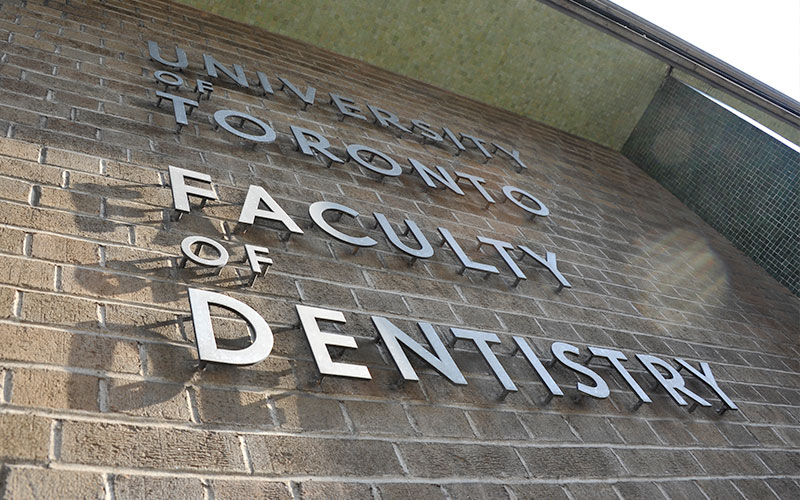 Stay connected with your fellow alumni and friends. Attend social events, workshops, and lectures that fit your interests. Learn more about how we can help you with your class reunion.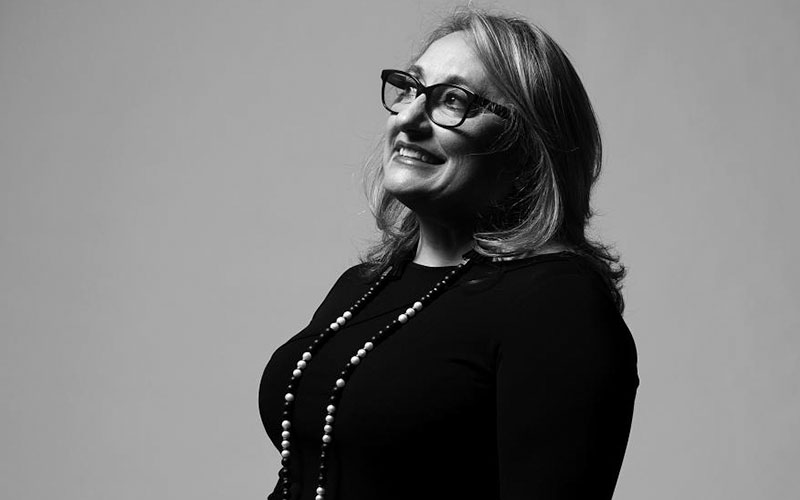 An exciting new era of alumni recognition. Learn more about how we honour our diverse alumni and the exceptional ways in which they serve our patients, our school, and our communities.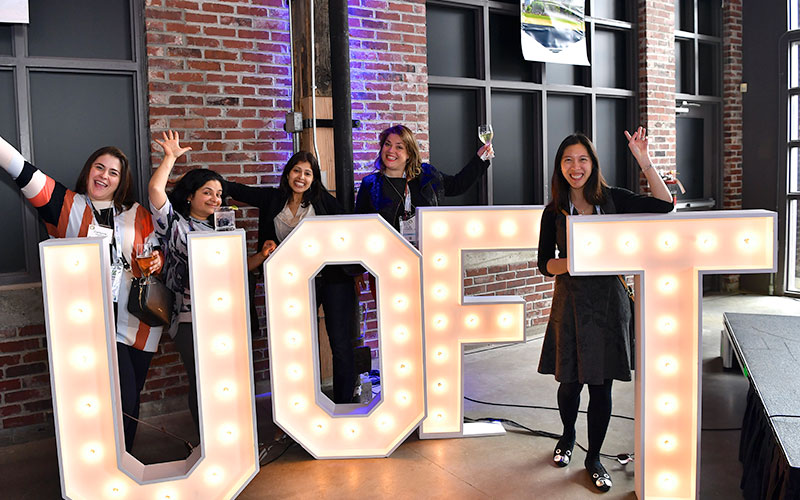 Scroll through photos of your fellow alumni and friends and relive the most memorable moments from our events and programs.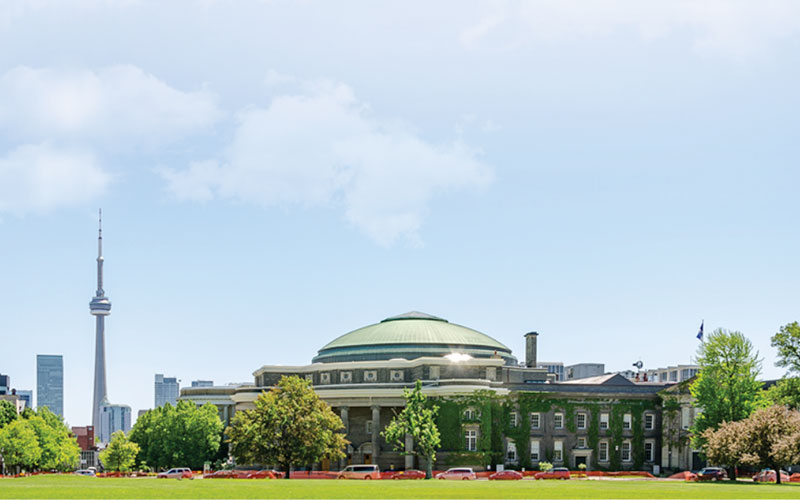 From young alumni events to compelling lectures right in your community to connecting with old friends, fellow alumni, and colleagues, see what great things are happening centrally at U of T.