The Great Alumni Event - May 10, 2019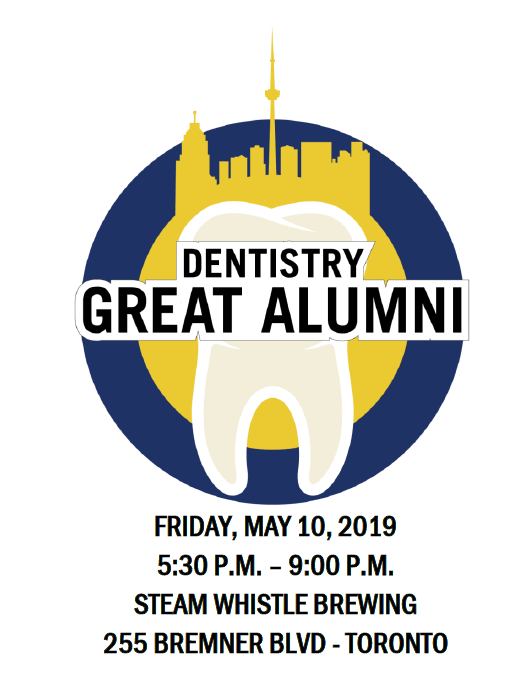 The Great Alumni Event provides the perfect opportunity for all UofT Dentistry alumni to gather and celebrate the unique camaraderie created by four (or more!) years of intense study and clinical training at one of the world's best dental schools. Please join us for a fun evening of reminiscing, great food and drinks, and great conversation at Steam Whistle Brewing, located just across the street from the South Convention Centre building and the ODA Annual Spring Meeting.
E-invitations will be sent out once registration opens. Make sure we have your correct email! To update your contact information, visit alumni.utoronto.ca. Select "My Services" then "Update my Contact Info."
Tickets will be available for purchase in the new year - $10 for alumni, $40 for guests of alumni. Ticket sale proceeds will go to support student and alumni programming. 
Check out the photos from the 2018 Great Alumni Event.
For sponsorship inquiries, please contact Miriam Stephan at miriam.stephan@dentistry.utoronto.ca. 
We look forward to seeing you on Friday, May 10, 2019.
Warmly,
Selina Esteves
Director of Advancement