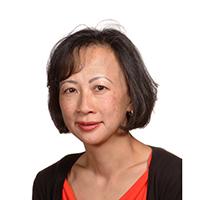 Other Appointments
B.Sc. (Hons), B.D.S., M.Sc., F.R.C.D. (C) 
Cross Appointments
Department of Laboratory Medicine and Pathobiology, Faculty of Medicine
Email
Iona.Leong@dentistry.utoronto.ca
Dr. Leong's research explores topics in oral pathology including the progression and prognosis of different kinds of oral cancers and diseases.
Research & Clinical Specialties
Select Publications
Kumar M, Srivastava G, Kaur J, Assi J, Alyass A, Leong I, MacMillan C, Witterick I, Shukla NK, Thakar A, Duggal R, Roychoudhury A, Sharma MC, Walfish PG, Chauhan SS, Ralhan R. "Prognostic significance of cytoplasmic S100A2 overexpression in oral cancer patients." J Transl Med. 2015 Jan 16;13:8.
Somasundaram RT, Kaur J, Leong I, MacMillan C, Witterick IJ, Walfish PG, Ralhan R. "Subcellular differential expression of Ep-ICD in oral dysplasia and cancer is associated with disease progression and prognosis." BMC Cancer. 2016 Jul 16;16:486.
Kaur J, Matta A, Kak I, Srivastava G, Assi J, Leong I, Witterick I, Colgan TJ, Macmillan C, Siu KW, Walfish PG, Ralhan R. "S100A7 overexpression is a predictive marker for high risk of malignant transformation in oral dysplasia." Int J Cancer. 2014 Mar 15;134(6):1379-88.