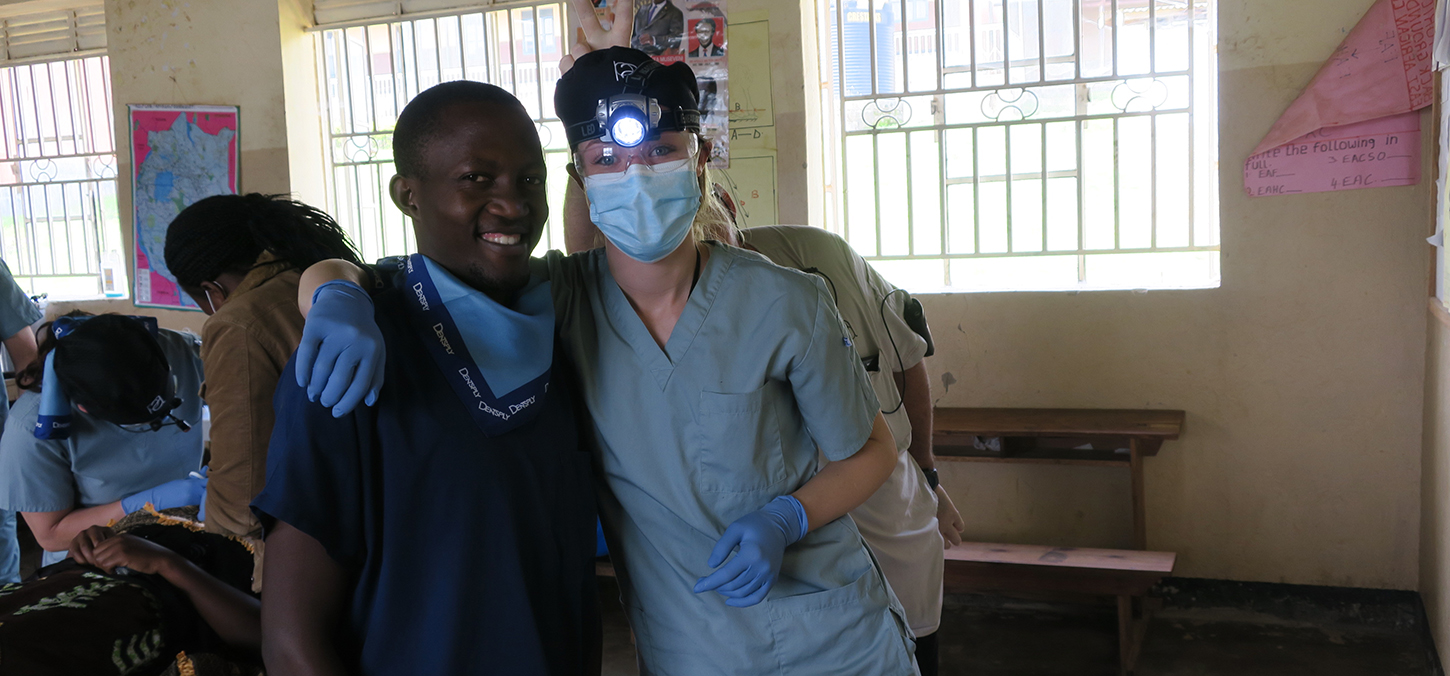 Bright Island Outreach- Dominican Republic Program
The Bright Island Outreach (BIO) program provides free dental treatments to underprivileged communities of the Caribbean and Central America that have little or no access to dental healthcare services. Volunteer dental students, dentists (practicing and retired), dental assistants and hygienists come together to educate the communities on oral hygiene and support treatments.
I am truly grateful of the University of Toronto for having funded the trip for us.
Under the direct supervision of dentists and hygienists, primarily acting as clinical mentors and educators, and working under the supervision and assistance of local public health departments, students provide on-the-ground patient care.
In 2018, the team performed 694 treatments on 232 patients: 217 surgeries, 330 fillings, 6 root canals, 77 prophys, 14 dentures, and 50 fluoride treatments.
With a vision of transforming lives and communities, BIO provides opportunities for inter-professional collaboration among communities of healthcare professionals in the countries we serve. Students work among the poorest communities of the Dominican Republic, where affordability of care (and travel to care facilities) is a barrier to treatment. There is also a prevalence of nutritional problems. Fluoride is virtually non-existent, and sugared sodas are less expensive than bottled water. Workers typically earn $1 per day, and the rate of education past elementary level is low.
For more information, visit www.brightislandoutreach.org.
Faculty supervisor is Dr. Reza Termei, periodontology specialist.
"I am truly grateful of the University of Toronto for having funded the trip for us. I would highly recommend this wonderful experience and encourage future third years to apply and gain abroad experience through an amazing outreach program like BIO."
– Sina Makaremi (Volunteer Student, UofT Faculty of Dentistry)
"This initiative was a wonderful experience which I would recommend to others. The program allowed us to practice dentistry and serve the locals, while getting the chance to interact with locals and experience the Dominican culture."
-Katie Chung (Volunteer Student, UofT Faculty of Dentistry)
"The experience obtained is invaluable, and has made us both much more confident in our abilities as practitioners."
- Boris Godoy-Galvez and Melody Yao (Volunteer Student, UofT Faculty of Dentistry)