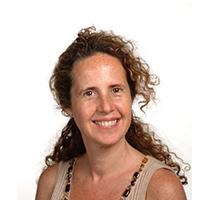 Rank
Associate Professor
Graduate Program Director, Endodontics
Email
Bettina.Basrani@dentistry.utoronto.ca
A prolific endodontic researcher, Dr. Bettina Basrani studies intracanal medication, which is typically used in root canal and pulpectomy procedures to prevent inflammation, infection, and other complications. She is also the Director of the Graduate Program in Endodontics.
Research & Clinical Specialties
Distinctions
Louis I. Grossman Award, French Society of Endontics (2019)
Committee Member, American Association of Endodontics
Editorial Board Member, JOE
Editorial Board Member, IEJ
Special Committee Member, American Association of Endodontics
Select Publications
Charara K, Friedman S, Sherman A, Kishen A, Malkhassian G, Khakpour M, Basrani B. Assessment of Apical Extrusion during Root Canal Irrigation with the Novel GentleWave System in a Simulated Apical Environment. J Endod. 2016 Jan;42(1):135-9. Epub 2015 Nov 4.
Karapinar-Kazandag M, Basrani B, Tom-Kun Yamagishi V, Azarpazhooh A, Friedman S. Fracture resistance of simulated immature tooth roots reinforced with MTA or restorative materials. Dent Traumatol. 2016 Apr;32(2):146-52. Epub 2015 Sep 28.
Gagliardi J, Versiani MA, de Sousa-Neto MD, Plazas-Garzon A, Basrani B. Evaluation of the Shaping Characteristics of ProTaper Gold, ProTaper NEXT, and ProTaper Universal in Curved Canals. J Endod. 2015 Oct;41(10):1718-24.  Epub 2015 Aug 29.