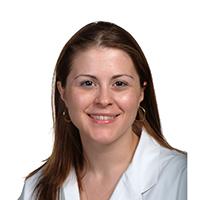 Rank
Assistant Professor, Teaching Stream
Other Appointments
B.Sc., D.D.S., M.Sc., Dip. A.D.B.A.
Email
C.Yarascavitch@dentistry.utoronto.ca
Beyond clinical and educational work in dental anaesthesia, Dr. Yarascavitch's research explores psychological aspects of dental care, including encouraging empathic patient interactions during student training, and the impact of stress on the management of dental office medical emergencies.
Research & Clinical Specialties
Distinctions
Former Fellow of the Wilson Centre for Education Research at Toronto General Hospital, University Health Network
Course Director, Heart and Stroke Foundation for Advanced Cardiac Life Support, Sunnybrook Hospital 
Select Publications
Yarascavitch C1, Regehr G, Hodges B, Haas DA. "Changes in dental student empathy during training." J Dent Educ. 2009 Apr;73(4):509-17.