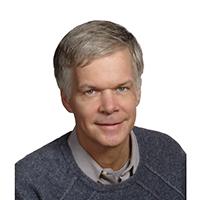 Other Appointments
B.Sc., D.D.S., Ph.D., F.R.C.D(C), FCAHS
Email
christopher.mcculloch@utoronto.ca
Dr. McCulloch's research explores signaling systems that regulate periodontal and cardiac connective tissues. The ultimate goal of his research is to define new therapies for fibrotic diseases involving periodontal and cardiac tissues.
Research & Clinical Specialties
Distinctions
Tier 1 Canada Research Chair (CRC) in Matrix Dynamics (2006-2020) 
Distinguished Alumni Award; Faculty of Dentistry, University of Toronto (2011)
International Association of Dental Research (IADR); Distinguished Scientist Award for Research in Oral Biology, United States (2009)  
International Association of Dental Research (IADR); Hatton Award (2009)
Fellow, Canadian Academy of Health Sciences, (2007 – present)
International Association of Dental Research (IADR); Hatton Award (1998)
Select Publications
Brunette DM, Ellen RP, McCulloch CA. How Tony Melcher advanced our understanding of periodontal biology and regeneration. J Periodontal Res. 2020 Jul 29. doi: 10.1111/jre.12787.
Coelho NM, Wang A, Petrovic P, Wang Y, Lee W, McCulloch CA. MRIP Regulates the Myosin IIA Activity and DDR1 Function to Enable Collagen Tractional Remodeling. Cells. 2020 Jul 11;9(7):1672. doi: 10.3390/cells9071672.
Wang Q, Notay K, Downey GP, McCulloch CA. The Leucine-Rich Repeat Region of CARMIL1 Regulates IL-1-Mediated ERK Activation, MMP Expression, and Collagen Degradation. Cell Rep. 2020 Jun 30;31(13):107781. doi: 10.1016/j.celrep.2020.107781.
Arora PD, Nakajima K, Nanda A, Plaha A, Wilde A, Sacks DB, McCulloch CA. Flightless anchors IQGAP1 and R-ras to mediate cell extension formation and matrix remodeling. Mol Biol Cell. 2020 Jul 15;31(15):1595-1610. doi: 10.1091/mbc.E19-10-0554.
Ding I, Ostrowska-Podhorodecka Z, Lee W, Liu RSC, Carneiro K, Janmey PA, McCulloch CA. Cooperative roles of PAK1 and filamin A in regulation of vimentin assembly and cell extension formation. Biochim Biophys Acta Mol Cell Res. 2020 Sep;1867(9):118739. doi: 10.1016/j.bbamcr.2020.118739.
Patteson AE, Pogoda K, Byfield FJ, Mandal K, Ostrowska-Podhorodecka Z, Charrier EE, Galie PA, Deptuła P, Bucki R, McCulloch CA, Janmey PA. Loss of Vimentin Enhances Cell Motility through Small Confining Spaces. Small. 2019 Dec;15(50):e1903180. doi: 10.1002/smll.201903180.
Brooks PJ, Glogauer M, McCulloch CA. An Overview of the Derivation and Function of Multinucleated Giant Cells and Their Role in Pathologic Processes. Am J Pathol. 2019 Jun;189(6):1145-1158.