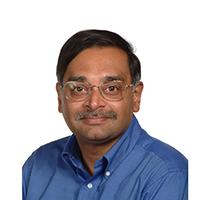 Email
Hashim.Nainar@dentistry.utoronto.ca
Dr. Nainar's research centers on a range of topics in pediatric dentistry, such as the prevention of caries (cavities) in children, dental care options for children in the United States, and the ethics of restorative pediatric dental care. 
Research & Clinical Specialties
Distinctions
Former Co-Director, Graduate Specialty Program in Pediatric Dentistry (2016-17)
Select Publications
Nainar SM. "Success of Hall technique crowns questioned." Pediatr Dent. 2012 Mar-Apr;34(2):103.
Nainar SM. "Is it Ethical to Withhold Restorative Dental Care From a Child with Occlusoproximal Caries Lesions Into Dentin of Primary Molars?" Pediatr Dent. 2015 Jul-Aug;37(4):329-31.
Nainar SM. "Comparison of pediatric dental practitioner workforce in the midwestern United States: 1990 and 2000. Pediatr Dent. 2007 Nov-Dec;29(6):488-92.