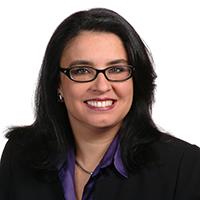 Email
Herenia.Lawrence@dentistry.utoronto.ca
Dr. Lawrence's research explores population-based and preventive clinical and behavioural interventions that seek to improve the oral health of marginalized children. She recently led the Canadian arm of a tri-nation study aimed at reducing early childhood caries and oral health inequalities in Indigenous communities.
Research & Clinical Specialties
Select Publications
Lawrence HP, Cidro J, Isaac-Mann S, Peressini S, Maar M, Schroth RJ, Gordon JN, Hoffman-Goetz L, Broughton JR, Jamieson L. Racism and Oral Health Outcomes among Pregnant Canadian Aboriginal Women. J Health Care Poor Underserved. 2016;27(1A):178-206.
Broughton JR, Lawrence HP, Jamieson L. Tikanga Māori (Māori Customary Practices) in Oral Health Research. J Health Care Poor Underserved. 2016;27(1A):101-109.
Calvasina P, Lawrence HP, Hoffman-Goetz L, Norman CD. Brazilian immigrants' oral health literacy and participation in oral health care in Canada. BMC Oral Health. 2016 Feb 15;16:18.