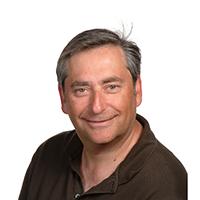 Other Appointments
D.D.S., Ph.D., F.R.C.D.(C)
Cross Appointments
Professor, Laboratory Medicine and Pathobiology, Faculty of Medicine
Professor, Periodontology, Tel Aviv University, Israel
Email
Howard.Tenenbaum@dentistry.utoronto.ca
Dr. Tenebaum's research explores a wide range of topics encompassing both oral and systemic health, including exploring links between periodontitis and other inflammatory diseases such as cardiovascular diseases, the effects of smoking on periodontitis, and topics related to bone cancer. 
Research & Clinical Specialties
Distinctions
Alumnus of Distinction Award, Faculty of Dentistry, University of Toronto (2010)
Fellow, American College of Dentists (1997)
Fellow, Academy of Dentistry International (1996)
Fellow, Pierre Fauchard Academy (1995)
Honourary Induction into Omicron Kappa Upsilon (OKU) (International Honours Dental Society) (1995)
Fellow,  International College of Dentists (1994)
Mount Sinai Hospital Teaching Award (1994)
Select Publications
Huda S, Doering H, Tenenbaum HC, Whittle W, Sigal MJ, Glogauer M. Oral neutrophil levels: a screening test for oral inflammatory load in pregnancy in a medical setting. J Periodontol. 2015 Jan;86(1):72-81. doi: 10.1902/jop.2014.140116. 
Winnett B, Tenenbaum HC, Ganss B, Jokstad A. Perioperative use of non-steroidal anti-inflammatory drugs might impair dental implant osseointegration. Clin Oral Implants Res. 2016 Feb;27(2):e1-7. doi: 10.1111/clr.12493. 
Landzberg M, Doering H, Aboodi GM, Tenenbaum HC, Glogauer M. Quantifying oral inflammatory load: oral neutrophil counts in periodontal health and disease. J Periodontal Res. 2015 Jun;50(3):330-6. doi: 10.1111/jre.12211.