Marco
Caminiti
B.Sc., D.D.S., M.Ed., F.R.C.D.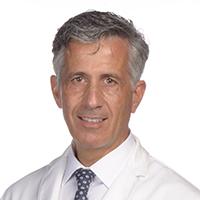 Main Appointments
Assistant Professor, Faculty of Dentistry 
Graduate Program Director, Oral & Maxillofacial Surgery Graduate Specialty Program
Oral Surgery Graduate Program Director, Department of Dentistry, Mount Sinai Hospital
Status Appointment
Cross Appointments
Head, OMFS, Humber River Hospital
Email
oral.surgery@dentistry.utoronto.ca
Dr. Caminiti is an expert in orthognathic (corrective jaw) surgeries, as well as oral surgery education. An active surgeon at Mount Sinai hospital and Director of the Graduate Specialty Program Oral and Maxillofacial Surgery at the Faculty of Dentistry, Dr. Caminiti is also Head of Oral and Maxillofacial Surgery at Humber River Hospital. 
Research & Clinical Specialties
Distinctions
Member, School of Graduate Studies, University of Toronto
Consultant, Dentofacial Deformity Program,Orthodontics and Surgery
Former Chief, OMFS, Rouge Valley Centenary Hospital
Fellowship, Orthognathic Surgery, Toronto General Hospital (1999)
Fellowship, Surgical Education, Wilson Centre (2000)