Michelle
Wong
D.D.S., M.Sc., Dip. A.D.B.A.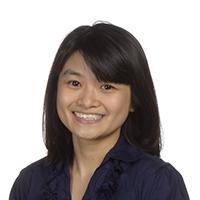 Main Appointments
Assistant Professor, Faculty of Dentistry
Courtesy Staff, Department of Dentistry, Sunnybrook Health Sciences Centre
Email
Michelle.Wong@dentistry.utoronto.ca
Dr. Wong instructs graduate students in the dental anaesthesia program, building their knowledge and clinical skills in the provision of general anaesthesia and deep sedation for adults, children and medically-compromised patients. She also mentors undergraduate DDS students on the use of local anaesthesia, nitrous oxide sedation, and how to address medical emergencies in the dental office.
Research & Clinical Specialties
Select Publications
Wong M, Copp PE, Haas DA. Postoperative Pain in Children After Dentistry Under General Anesthesia. Anesth Prog. 2015 Winter;62(4):140-52. doi: 10.2344/14-27.1.​