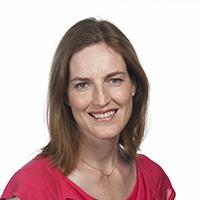 Rank
Assistant Professor, Teaching Stream
Graduate Program Director, Oral and Maxillofacial Radiology
Other Appointments
D.D.S. M.Sc., Dip. A.B.O.M.R., F.R.C.D (C)
Email
S.Perschbacher@dentistry.utoronto.ca
As Co-Director of the Undergraduate DDS Radiology Program and an instructor in the post-graduate Radiology Specialty Program, Dr. Perschbacher nurtures future specialists at the Faculty of Dentistry.
Research & Clinical Specialties
Distinctions
Fellow, the Royal College of Dentists of Canada
Diplomate, the American Board of Oral and Maxillofacial Radiology
Select Publications
Perschbacher S. Interpretation of panoramic radiographs. Aust Dent J. 2013 Mar;57 Suppl 1:40-5.
Perschbacher SE, Pharoah MJ, Leake JL, Lam EW, Lee L. A retrospective analysis of referral patterns for oral radiologic consultation over 3 years in Ontario, Canada. Oral Surg Oral Med Oral Pathol Oral Radiol Endod. 2010 Feb; 109(2):e86-91.
Perschbacher SE, Perschbacher KA, Pharoah MJ, Bradley G, Lee L, Yu E. Gorham's disease of the maxilla: a case report. Dentomaxillofac Radiol. 2010 Feb;39(2):119-23.