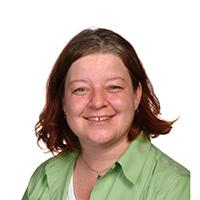 Cross Appointments
Department of Laboratory Medicine and Pathobiology, Faculty of Medicine
Email
Tara.Moriarty@dentistry.utoronto.ca
Dr. Moriarty directs the Moriarty Lab, an infectious diseases research laboratory, in their study of blood-borne bacterial pathogens like Borrelia burgdorferi (the causative agent of Lyme disease).
Research & Clinical Specialties
Distinctions
Principal Investigator, Moriarty Lab
CIHR Bhagirath Singh Early Career Award in Infection and Immunity (2011)
Scientific Advisory Board Member for BEST in Genomics
Select Publications
Javid A, Zlotnikov N, Pětrošová H, Tang TT, Zhang Y, Bansal AK, Ebady R, Parikh M, Ahmed M, Sun C, Newbigging S, Kim YR, Santana Sosa M, Glogauer M, Moriarty TJ. "Hyperglycemia Impairs Neutrophil-Mediated Bacterial Clearance in Mice Infected with the Lyme Disease Pathogen." PLoS One. 2016 Jun 24;11(6).
Ogden NH, Feil EJ, Leighton PA, Lindsay LR, Margos G, Mechai S, Michel P, Moriarty TJ. "Evolutionary aspects of emerging Lyme disease in Canada." Appl Environ Microbiol. 2015 Nov;81(21):7350-9.
Lee WY, Sanz MJ, Wong CH, Hardy PO, Salman-Dilgimen A, Moriarty TJ, Chaconas G, Marques A, Krawetz R, Mody CH, Kubes P. "Invariant natural killer T cells act as an extravascular cytotoxic barrier for joint-invading Lyme Borrelia." Proc Natl Acad Sci U S A. 2014 Sep 23;111(38).