IITS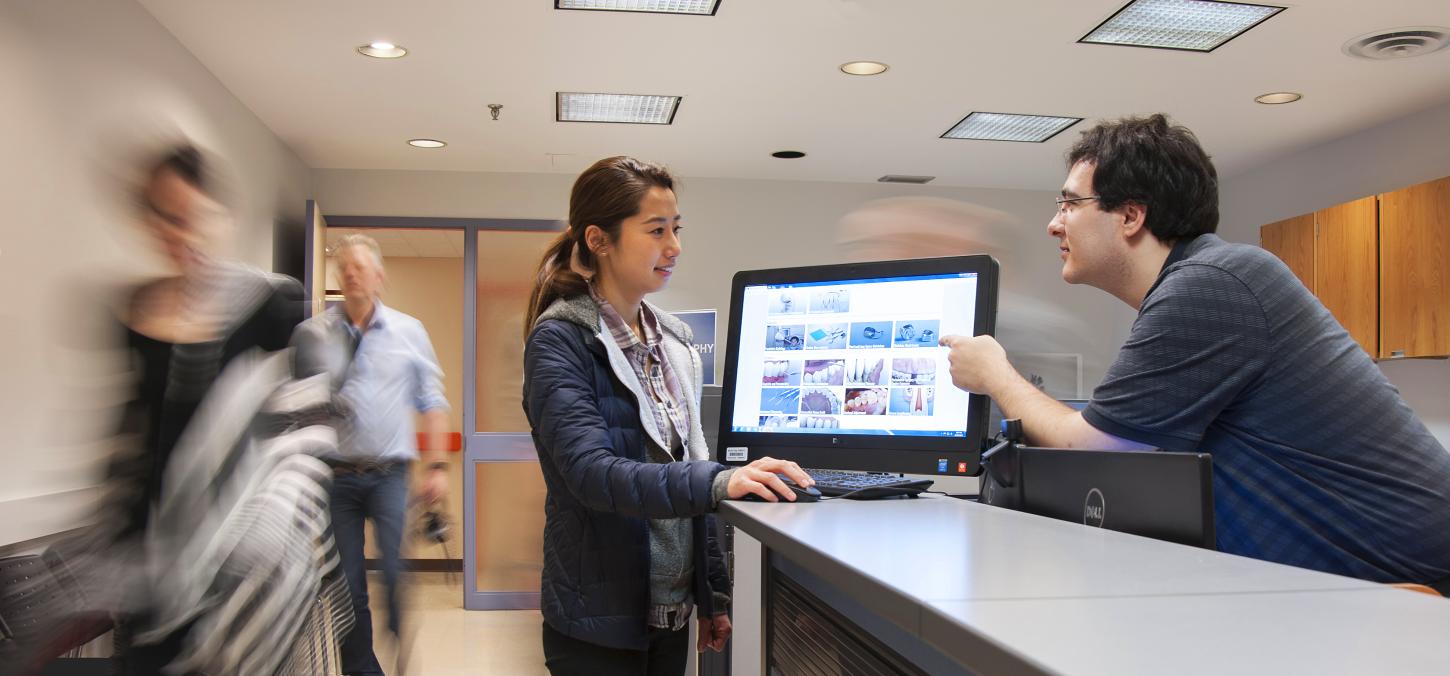 Information & Instructional Technology Services (IITS)
At IITS, our core objective is to deliver technology and support services to our students, faculty, and staff, emphasizing patient care quality, education, and research excellence. We achieve this by establishing and upholding dependable, accessible, and secure systems and services. Our adaptability and innovative approach ensure we stay ahead in the swiftly evolving digital healthcare environment.
Latest News
Our FAQs and Forms have successfully transitioned to the University's ServiceNow platform, and the portal is now primed to manage all our service requests.
For service inquiries, we encourage you to utilize the ServiceNow portal for a more streamlined experience. You can access the portal directly via https://uoft.me/dentistry. Upon submission, a support ticket will be generated, and you'll receive a confirmation in your email. For subsequent communications related to your request, please respond directly to the ServiceNow ticket. If you have any questions or require further clarification on this transition, please contact us at 416-864-8123 or email us at it.services@dentistry.utoronto.ca.
Online Forms
Our IITS forms have successfully transitioned to ServiceNow. Accessing them is simple—just follow these steps:
Access ServiceNow:

Log in to your ServiceNow account.

Click on "Request Something:

Navigate to the "Request Something" section.

Choose the Form:

Select the specific form you need from the available options.

Fill it Out:

Complete the form with the required information.

Submit:

Once you've filled out the form, submit it, and you're all set!
If you have any questions or encounter any issues, feel free to reach out for assistance.
Portal Overview
Axium Video Links
Click Here For Axium Video Links

Axium Teeth Group Codes

Electronic Health Record Treatment Notes

Electronic Health Record Referral Form

Electronic Health Record Tx History Filter

Axium Medical Alerts

Electronic Health Record Basic Charting

Electronic Health Record Intro

Axium Attachments & Consent

Evaluations

Information Manager

Electronic Health Record Prescriptions

Electronic Health Record Forms

Electronic Health Record Chart Add

Electric Health Record Treatment Planning

Electronic Health Record Treatment History and In Progress

Electronic Health Record Odontogram

Patient Care

Dispensary Request Video

Dispensary Videos: Personal Planner Dispensary Request:

Dispensary Videos: Create appt's & linking tx's using the EHR:

Dispensary Videos: Create appt's & linking tx's using Scheduler:

Create an appointment and link treatments using the Scheduler

Create appointments and link treatments using EHR

Axium Personal Planner Dispensary Request

MIPACS Video

How Do I Download MiPacs Photo?