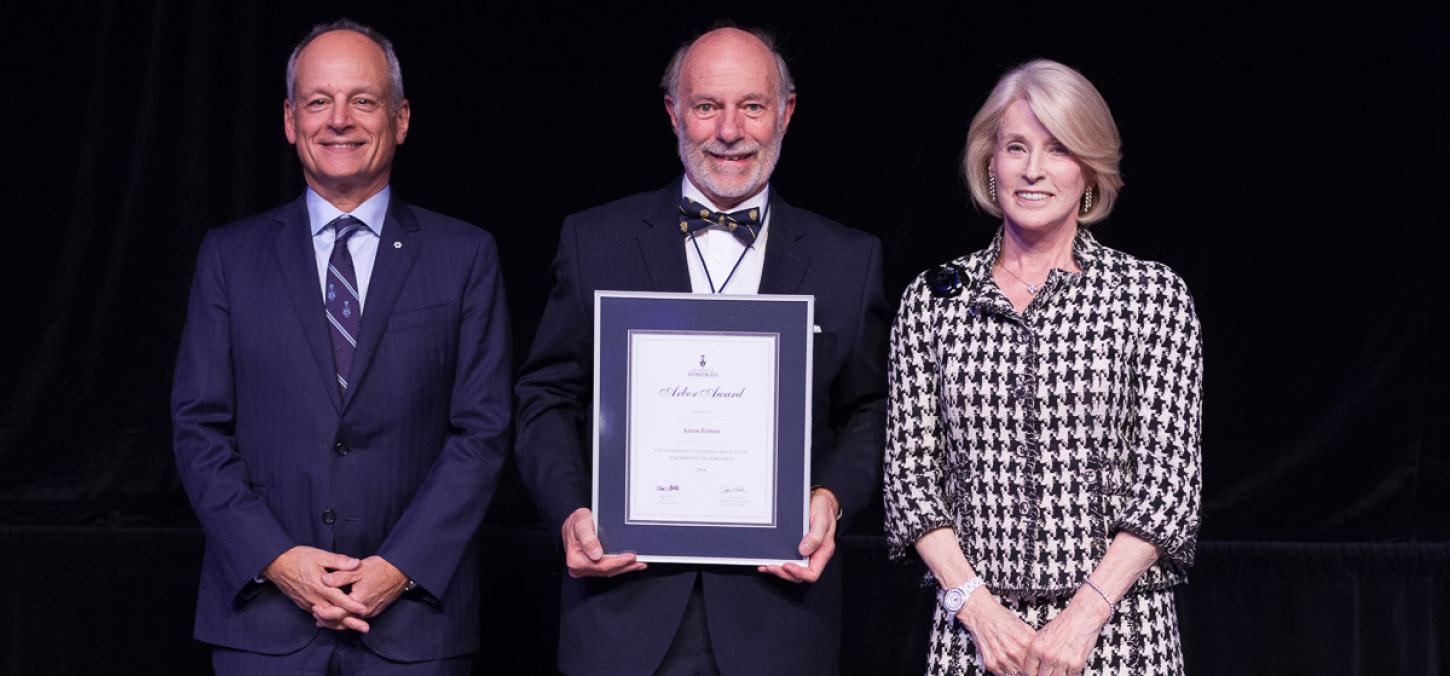 Aaron Fenton receives UofT Arbor award
It's the kind of award that goes years into the making: recipients are honoured for their "tremendous generosity and contribution to the experience of U of T students, faculty, staff and alumni." And in a ceremony on October 15th, professor emeritus, generous donor and dedicated volunteer Aaron Fenton was recognized with the Arbor award by the University of Toronto.
Fenton, who was a professor at the Faculty until his retirement 2011, has been heavily involved with organizing reunions for his class (he's a graduate from the class of 1967) and leading class fundraisers.
In 2011, Fenton visited Addis Ababa University's dentistry school to help establish a teaching and learning exchange between that school and UofT Dentistry via the Toronto-Addis Ababa Academic Collaboration (TAAAC) — a commitment that continues to be an important priority for the university. Three years later, he participated in another TAAAC exchange, after organizing a substantial donation of dental equipment and supplies for Addis Ababa's only Dental school. In 2015, he generously created the Fenton Prosthodontics Research Fund.
"Dr. Fenton is a truly loyal, caring supporter of Dentistry — mentorship nights, alumni receptions or hockey tournaments — you can always count on Aaron to offer encouragement and support," said Selina Esteves, director of Advancement.
"Aaron Fenton exemplifies the heart of this institution and our profession: selfless generosity. I want to congratulate Aaron on his well-deserved recognition from the University of Toronto, and thank him for his countless contributions to our school and the lives of our students," said Daniel Haas, dean of the Faculty of Dentistry, in a statement.
Since the awards were established in 1989, more than 2,400 alumni and friends have received Arbors. This year, the awards ceremony was held at the Carlu, and was hosted by UofT president Meric Gertler.
Image: courtesy University of Toronto