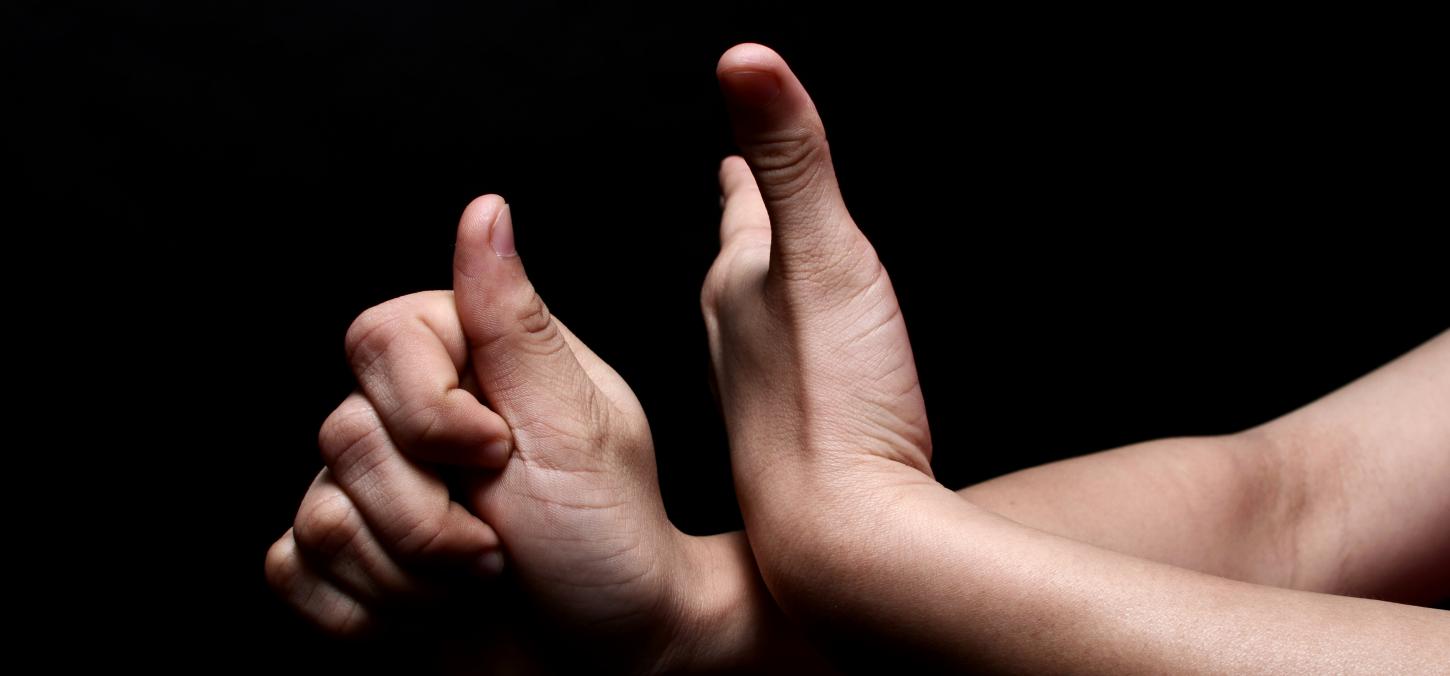 Accessibility accommodations present another layer of challenge during COVID-19
By Diane Peters
An extraction is not just an extraction in a cancer hospital these days, or anywhere in dentistry.
Recently, Michael Glogauer 9T3, 9T9 Dip Perio, 9T9 PhD, professor at the Faculty of Dentistry who is also head of dental oncology and chief of dentistry for the University Health Network, and his team had to find a way to protect everyone's safety during accessibility accommodations.
An ovarian cancer patient with severe tooth pain was first referred to the care team at the Dental Oncology & Maxillofacial Prosthetics Program at Princess Margaret Cancer Centre in late March. At the time, hospitals were shutting down non-emergency procedures to focus on COVID-19 capacity, and private dental offices were shuttering too. The dental program at PMCC received special permission from the Ontario Ministry of Health to stay in operation for the oncology patient.
As the patient was in the middle of chemotherapy, it was recommended that her dental care be performed in the hospital so that it could dovetail with her treatment and protect her compromised immune system.
"For ASL, they need to be in the line of sight"
"The risk for infection can be high for these patients," says Glogauer.
But there was an additional challenge: the patient is hearing impaired and needs an American Sign Language (ASL) interpreter to aid in communication.
That's a scenario that the current regulations for elective and emergency dental care aren't clear around: the ASL interpreter needs to be in the room. But with what PPE? How can an aerosol-generating operation be completed safely?
Under current protocols, visitors are not allowed inside hospitals, much less in treatment rooms.
In March, the patient chose to delay her extraction. But in mid-May, she contacted the clinic in severe pain. Staff dentist Jessica Metcalfe, with the support of Glogauer, planned the assessment and procedure, working closely with the other teams at the hospital.
"A regular filling is not a regular filling anymore," says Metcalfe, who performed the operation.
Front line support
Metcalfe and Glogauer have a range of workarounds to avoid having a support person in the room during an aerosol generating procedure. They will have family members or caregivers on a phone call during an assessment and procedure to provide information and support for patients who require it.
In this case, that was not going to work.
"For ASL, they need to be in the line of sight," says Metcalfe. Even lip readers cannot safely be treated without support.
"We wear masks. So if someone is a mouth reader, they can't see us talk," she adds.
With special approvals from the hospital, including the department of interpretation, who provided the ASL interpreter, the team went ahead with an assessment in late May.
The interpreter was present, wearing an appropriate aerosol generating procedure mask, gown and gloves, and conveyed much-needed information between staff and the patient. 
The patient had been screened for COVID-19 in advance. Many PMCC patients are frequently swabbed for the virus, and they're screened each time they enter the building, plus remain physically distanced in waiting rooms.
Before the procedure itself, Metcalfe made sure everything was in place. The patient was healthy. The interpreter would wear an N95 mask and face shield, along with other PPE, so the team got the correct sizes in advance, and they were at the ready.
"We want to make sure all our ducks are in a row," says Metcalfe. With donning and doffing PPE adding time to procedures, the team wanted everything to happen efficiently.
The ASL interpreter was fully protected and stood at as safe a distance as possible while still offering support.
Now that the patient is out of pain, she's able to focus again on her cancer care and overall health. And the team at PMCC continues to treat patients with safety measures always at the fore.
"Because of the complexity of our patients, there are a lot of moving parts to begin with," says Metcalfe. "These extra measures have been added on. But dealing with complex situations is not new to us."
Read more about Dr. Glogauer's work during the pandemic.
Image: stock image of ASL (Shutterstock)