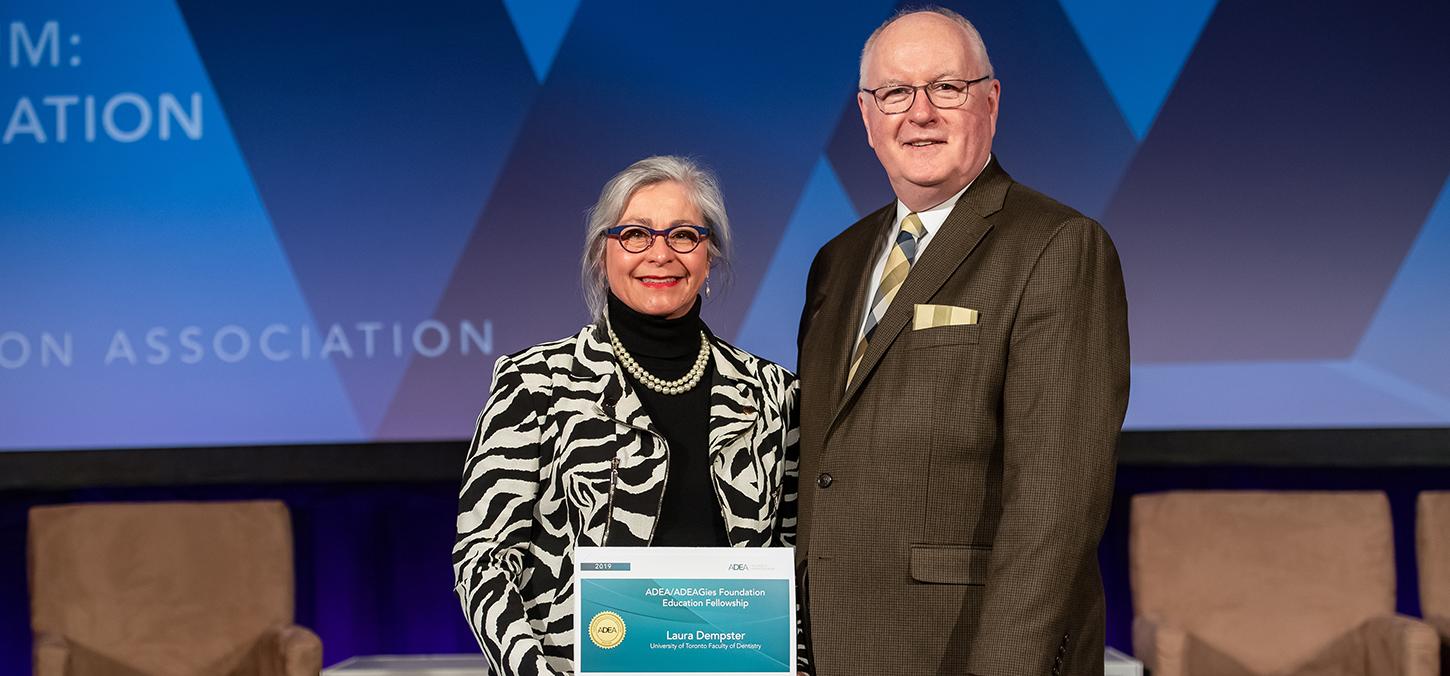 ADEA Education Fellowship to aid in identifying desirable characteristics of dental professionals
Associate professor Laura Dempster was awarded the 2019 ADEAGies Foundation Education Fellowship at the 2019 ADEA annual session, held in Chicago this past March. The Fellowship offers the awardee a unique, three-month experience at the American Dental Education Association office in Washington, DC to research issues in dental education.
During her Fellowship, Dempster will attempt to identify the non-technical, non-academic attributes common to successful dental professionals.
"This is a starting point and recognition that this is something important."
"I'm working towards a better understanding of what attributes contribute to making the clinical practitioners we want, and the profession we want," says Dempster of her project, "Having the RIGHT stuff:  Identifying desirable non-academic attributes of good dentists." She adds, "the challenge is two fold, both in identifying and in how to measure those attributes."
The project comes at a time when dental school admissions, including at the University of Toronto's Faculty of Dentistry, are undergoing review and change.
Eventually, Dempster hopes, the research can be used to identify those same attributes in potential dental school candidates.
"This is a starting point and recognition that this is something important," says Dempster, who was "thrilled" to receive the award.
This year's award marks only the second time since the Fellowship's inception, in 1995, that a researcher from a Canadian school has been awarded the fellowship.
"The University of Toronto's Faculty of Dentistry remains committed to the highest standards of teaching and learning, and our strength in dental education research is a reflection of this mission," says vice dean education, Jim Lai.  He adds, "I look forward to finding innovative applications for this imporant research initiative."
Dempster is cross-appointed to the Wilson Centre for Research in Education.  
Above: Laura Dempster with Monty MacNeil, Chair of the ADEA Board of Directors, courtesy ADEA