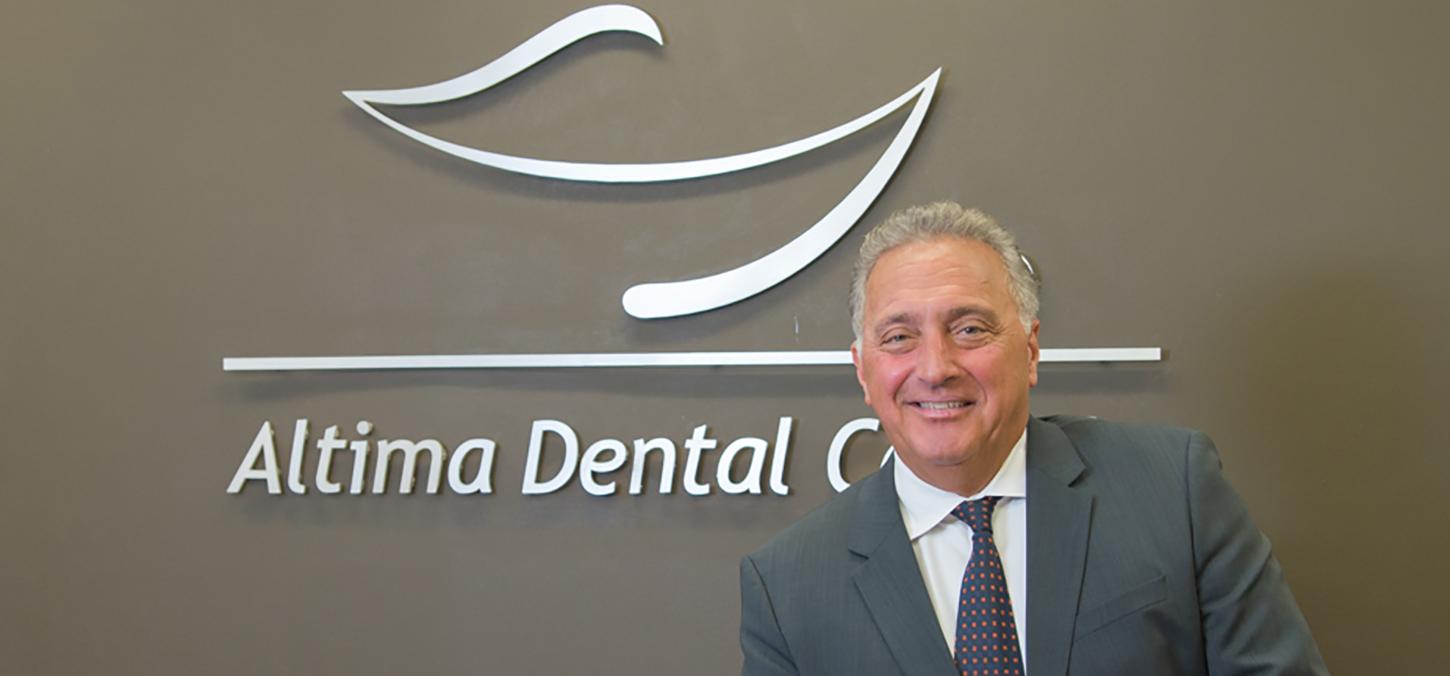 Alumnus leans into technology for better virtual care
By Rachel Boutet
Visiting an emergency room, especially during a pandemic, is something most people would prefer to avoid. But when it comes to a dental emergency, what other options are there?
This is a problem alumnus George Christodoulou 8T6, Co-CEO of Altima Dental and his team, are addressing with Dentist Online. The platform allows patients to have a virtual dentist appointment from the comfort of their own home. 
"Dentist Online is a 24/7 service with experts standing by to help deliver the best patient care option," says Christodoulou. "The goal is to get patients seen as quickly as possible and start alleviating their concerns."
Dentist Online was already in the works in early 2020, but after the pandemic hit there was a need to roll it out as quickly as possible to help both dentists and their patients. Subscribers of the service simply create an account, fill out a form about their concerns, and then enter a virtual waiting room while they are put in contact with a dentist. After the consultation, the dentist can deliver a provisional diagnosis and treatment plan to outline next steps, which might include an in-person appointment. 
"This platform has provided many benefits for both patients and healthcare providers," says Christodoulou. "Patients who might not have been able to get to see a dentist and could end up visiting a hospital ER due to time or circumstance are still able to see a doctor. As a result of using Dentist Online, space in emergency waiting rooms is freed up as dental patients are able to receive care through our service."
Dentist Online can also be used to set the stage for consultation before an in-person visit. This has been essential during the COVID-19 pandemic when patients might have concerns about going into a dental office. The tool enables patients to take photos of the area of concern. The dentist can then assess possible treatment options remotely and patients can use the Dentist Online app to ask questions. 
"Many people experience anxiety when going to the dentist and we've found this app is a comfortable way to ease them into the process," says Christodoulou. "It also allowed patients to seek care during the first lockdown when dental clinics weren't deemed essential services."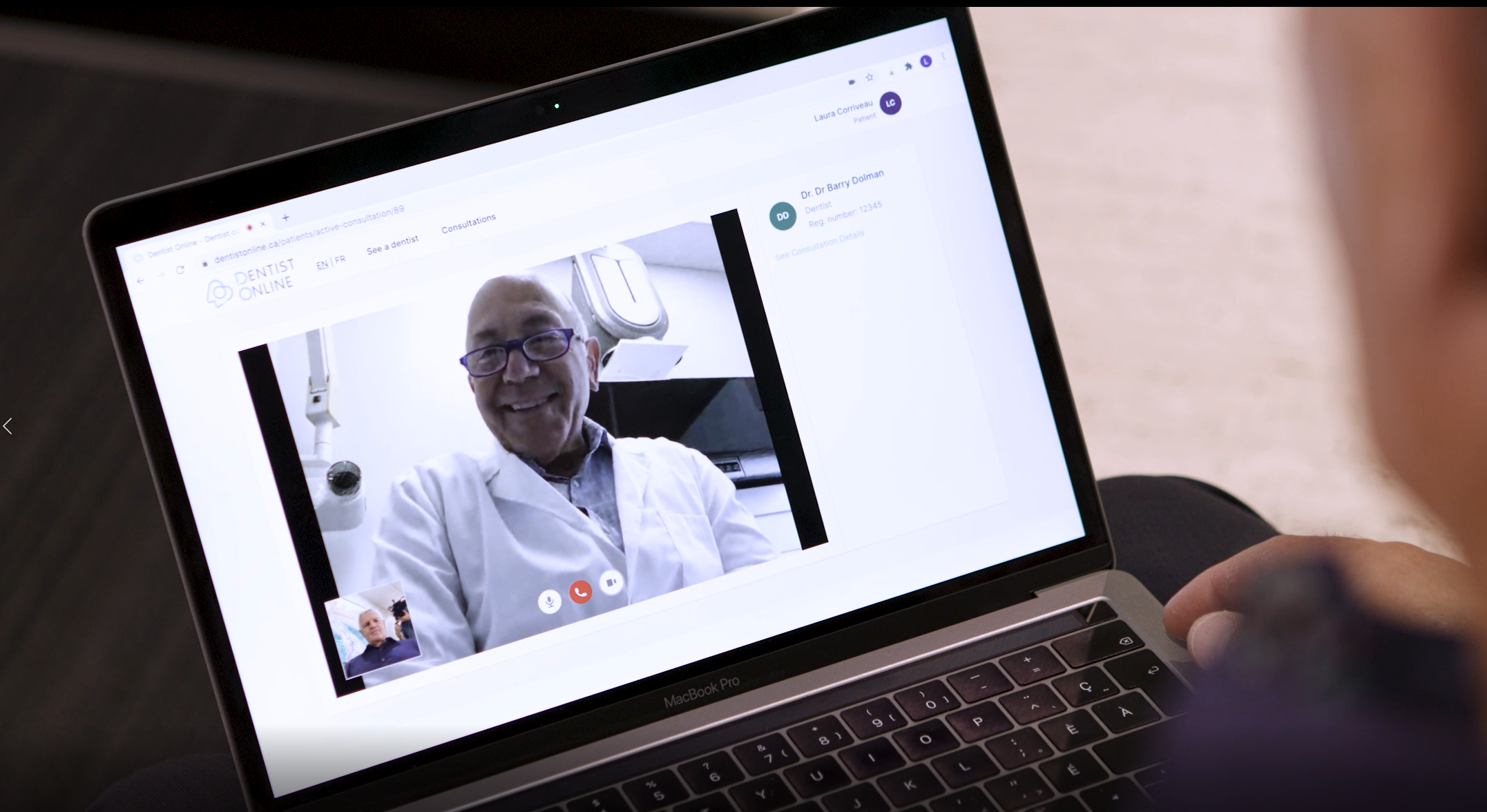 Christodoulou and the team at Altima Dental have also launched a New Patient Experience App that allows patients, their dentists and lab technicians to communicate in real time and decide the course of action for treatment. This tool enables the dental team to digitally record information and have it analyzed through AI software to help guide a comprehensive treatment plan. The treatment plan can then be shared with other healthcare professionals such as specialists or mentors for further refinements. 
On top of Dental Online and the New Patient Experience App, Christodoulou's team are deploying a system that can scan 3D pictures of a patient's mouth instead of taking impressions. By connecting directly to the lab, dentists can use this system to restore the virtual dentition in real time and create a treatment plan digitally. 
Like many Dentistry alumni who have embraced technology and created innovative ways that are shaping or supporting the profession, Christodoulou foresees the future of healthcare moving more and more toward a digital experience.
"As we embrace the evolution of our profession, we'll continue to provide our dentists with the tools they need to navigate this new digital world," he says. "And as always, we'll remain committed to providing the best patient journey possible."
Photo: George Christodoulou (Jeff Comber)