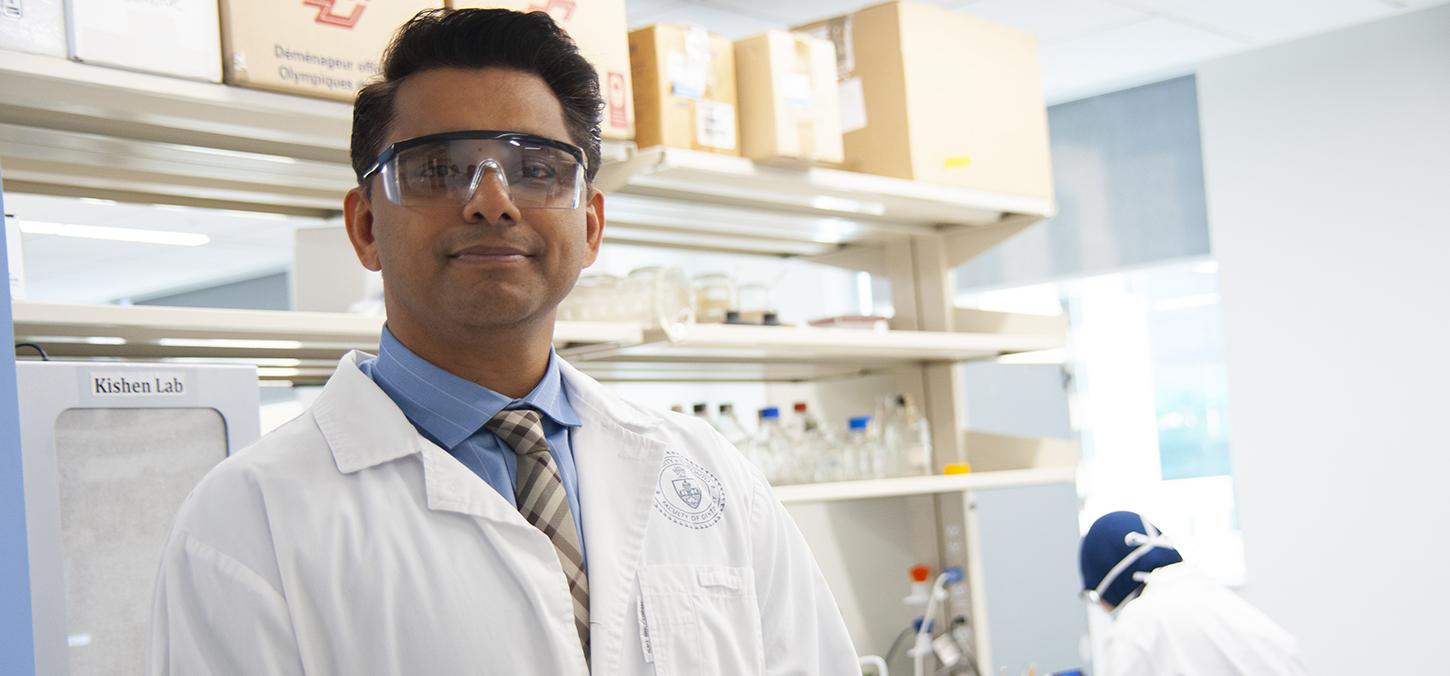 Anil Kishen honoured by American Association of Endodontics
For his cumulative and significant research impact with an "extraordinary contribution to endodontology," professor Anil Kishen is being recognized with the Louis I. Grossman award from the American Association of Endodontics.
"I'm deeply touched by this honour. It is a remarkable thing to be recognized by one's peers,"
Says Kishen. "The research we perform is important for endodontology, but I think it has vast potential across the spectrum of human health research," he adds.
Kishen's prolific body of academic work includes more than 135 journal articles, 20 book chapters and three books. With a current research focus on naturally-derived nanoparticle systems, engineered to promote wound healing in general but with significant impact within the field of endodontics, Kishen has also found success through commercialization of his work. To date, he has co-developed eight patents and/or invention disclosures. One of his inventions has been incorporated into UnoGel, a product that reduces tooth sensitivity and launched through the startup, Oral Antibacterials Inc.
"Professor Kishen richly deserves this recognition for his innovative work at the interface between fundamental science and clinical application," said vice dean, research Bernard Ganss in a statement. "He has combined a multitude of cutting edge technologies to establish a sustained research program within a niche specialty," he added
Kishen will receive the award at the American Association of Endodontics annual meeting, which takes place in Nashville, Tennessee, April 1 - 4.
Read more about UofT Dentistry's world-class researchers.
Photo: Anil Kishen (Jeff Comber)