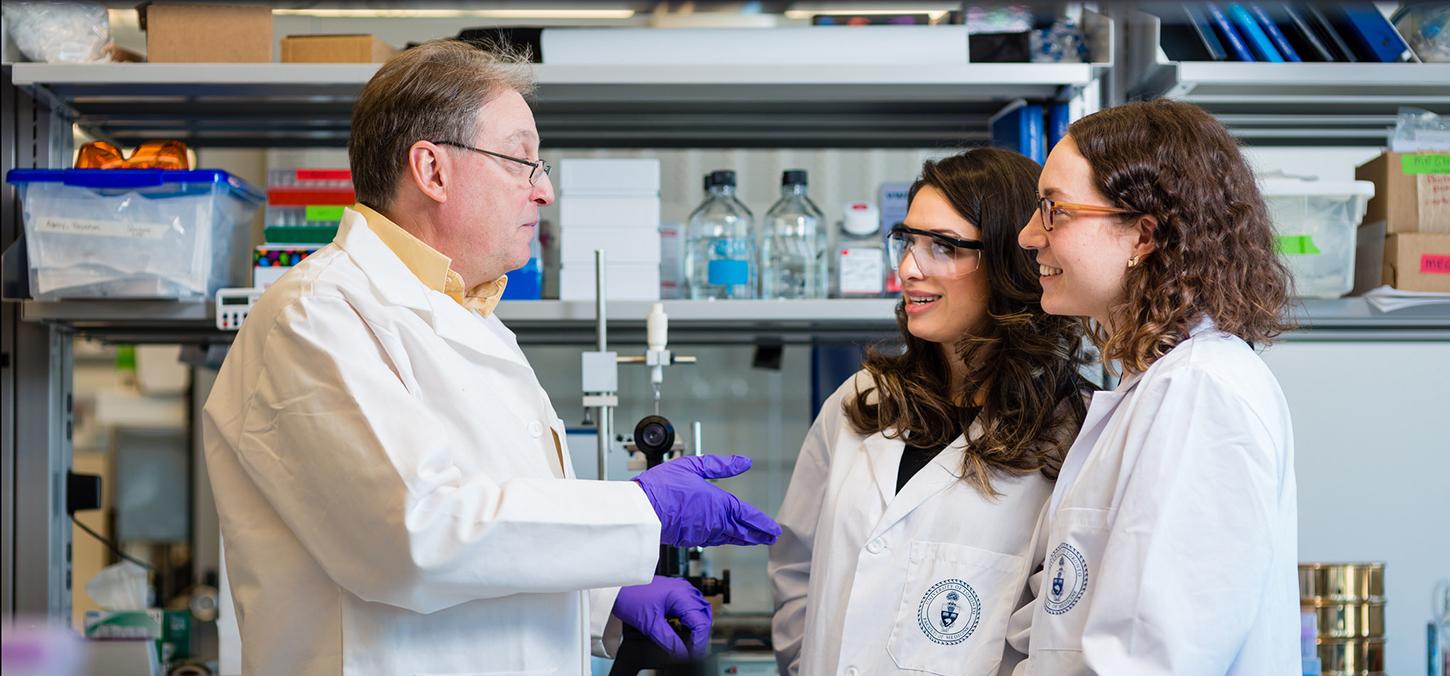 Biodegradable breast tissue filler product wins Connaught Innovation Award
A novel breast tissue filler foam developed to replace missing breast tissue after breast cancer surgeries has netted Professor Paul Santerre (cross-appointed to the Institute of Biomaterials & Biomedical Engineering) a 2016-17 University of Toronto Connaught Innovation Award.
The product addresses an important gap in breast cancer patient care. While biopsies, lumpectomies and radiation greatly improve survival rates, the after effects of these therapies can be devastating for breast cancer survivors. The ReFilx foam represents an important step forward in breast reconstruction technologies.
After a lumpectomy or biopsy, ReFilx can be inserted into the surgical cavity of the breast as foam to offer immediate support to the surrounding breast tissues. Derived from a polymer that was original developed for vascular and periodontal tissue engineering applications, the foam gradually breaks down and reabsorbs by the body. Most importantly, it's non-toxic, enables tissue viable tissue regeneration, and non-inflammatory.
"This is another example of great biomaterials research in the Faculty of Dentistry. More importantly it emphasizes the critical importance of the Faculty's continued investment into its research agenda, thereby contributing in a significant manner to the University's positioning as an international  leader in scientific innovation and translation of knowledge to the clinic," said Santerre.
The award will help Santerre and his research collaborators ­– which include Dr. Wey Leong at UHN and Polumiros Inc., a spin-off company launched by two of Dentistry's postdoctoral trainees Kyle Battiston and Soror Sharifpoor – develop the product further towards market commercialization.
"This product will fill an important niche in the breast cancer reconstruction market," said Professor Bernhard Ganss, Vice-Dean, Research at the Faculty of Dentistry. "This multi-faceted biomaterials research is driving innovation forward, and importantly, capitalizing on commercial possibilities," he added. 
Professor Aaron Wheeler, also cross-appointed to IBBME, has also been awarded a Connaught. IBBME is a vital research arm for the Faculty of Dentistry and its funding partners, the Faculties of Applied Science and Engineering and Medicine.
Photo: Paul Santerre and trainees, courtesy Neil Ta