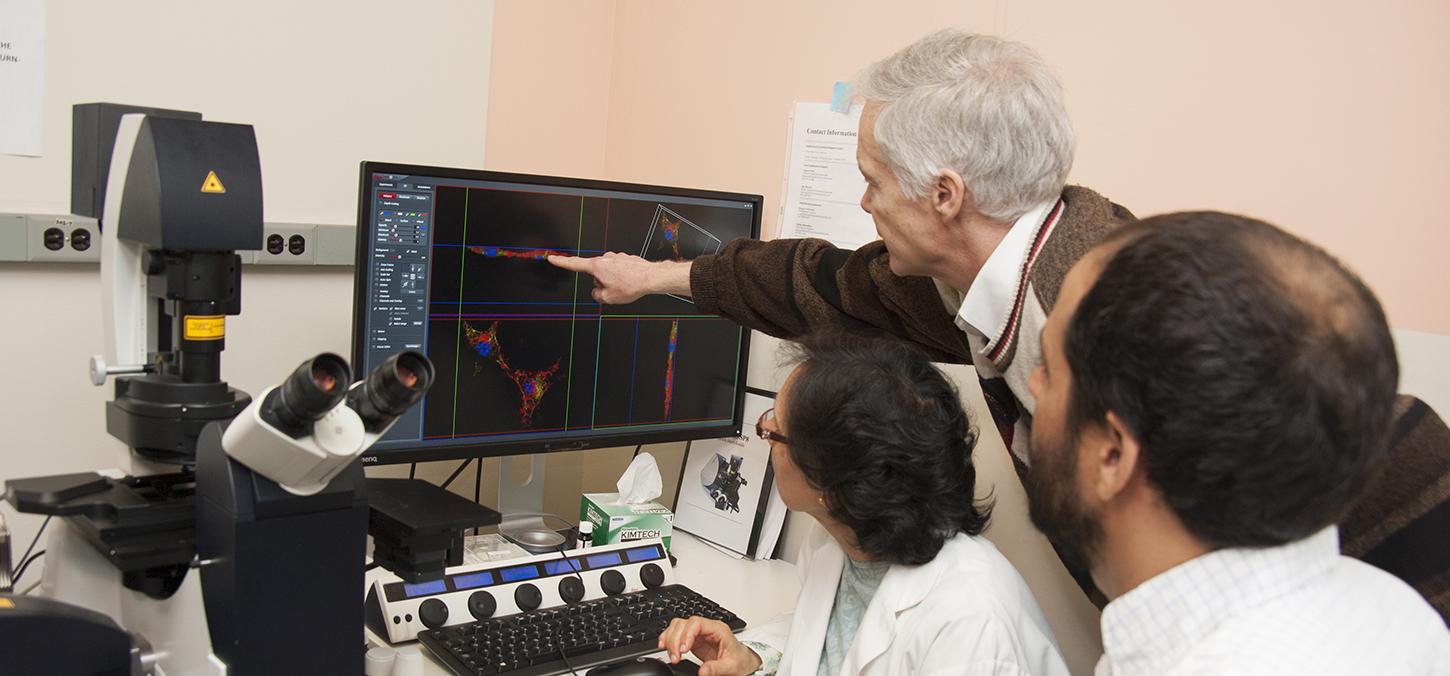 Cardiac fibroblast study wins Heart and Stroke Foundation Canada research grant
The role of the alpha 11 integrin, a cell adhesion receptor, in cardiac cell differentiation and cardiac dysfunction, is the basis for a study just funded by the Heart and Stroke Foundation Canada. The $271.5K grant will enable a three-year collaborative study between Dentistry's Professor Chris McCulloch and cardiologist Dr. Kim Connelly of St. Michael's Hospital.
McCulloch and Connelly focus their research on heart failure. They hope to shed light on just how alpha 11 integrin impacts cardiac function and transforms cardiac fibroblasts into pro-fibrotic myofibroblasts, both in normal development as well as "pressure overload" heart disease models. McCulloch and Connelly suggest that this research could lead to a much better understanding of what triggers stiffening and fibrosis in cardiac tissue, as well as looking for new interventions to combat this deadly process.
"With this foundational study we want to identify novel therapeutic targets and better outcomes for heart failure patients," says McCulloch, who holds a Tier 1 Canada Research Chair in Matrix Dynamics.