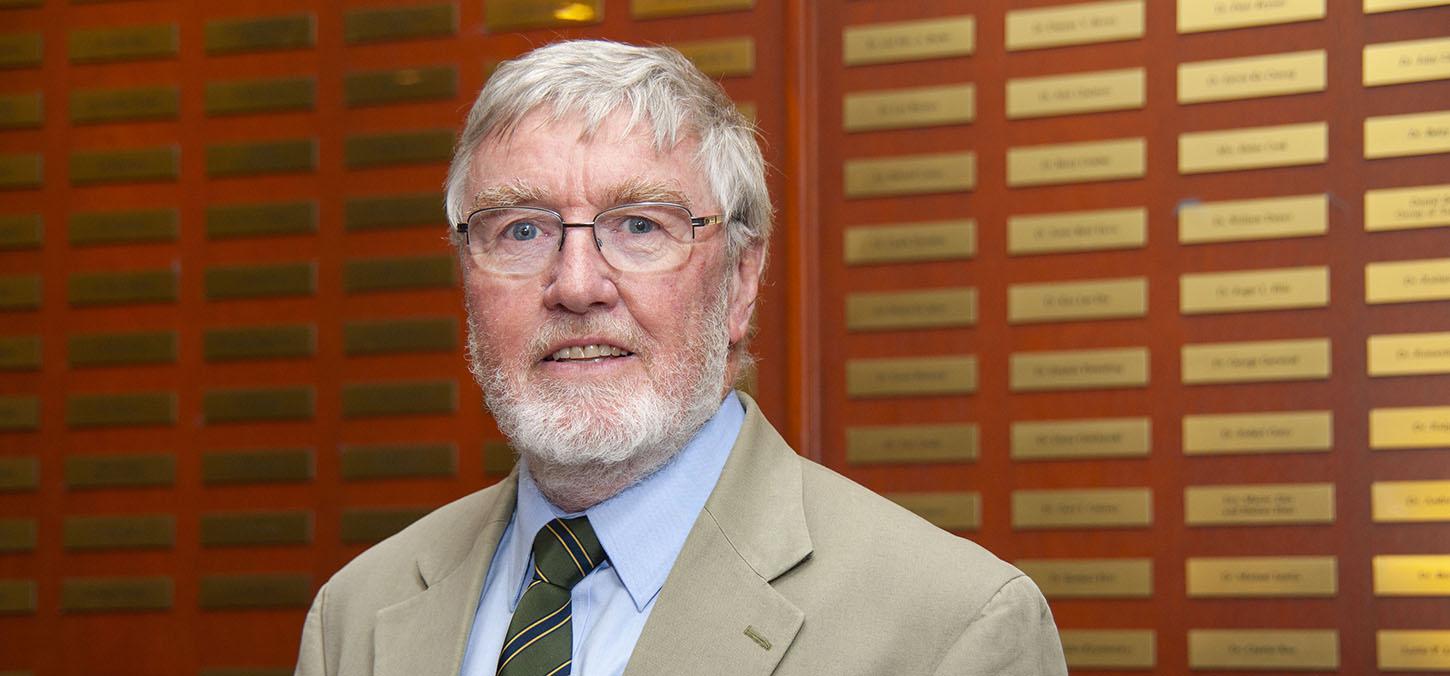 The complex environment of age
A combination of unrelated factors, most of them outside of a dentist's control, gives rise to the "complicated, frail [oral health] environment" of elderly populations in Canada. So says Michael MacEntee, professor emeritus of prosthodontics and dental geriatrics at UBC and this year's George Zarb Clinical Research lecturer.
There are an estimated 5.9 million seniors living in Canada, according to the 2016 census — and for the first time, seniors outnumber children 14 and under. And as every dentist knows, it's a population extremely vulnerable to oral health issues.
But how can the dental community tackle that environment? It's complicated, says MacEntee. First and foremost, he argues, the scope of the problem needs to be recognized. And that means thinking outside the structured world of private dental offices.
"It's a question of acknowledging responsibility to work within a society rather than a clinic," says MacEntee, who, as well as being the founder of the UBC "ELDER" dental geriatric research group, is also past president of the Royal College of Dentists of Canada and the International College of Prosthodontists.
Consider elderly people in care homes: often they are put on diets with lots of sugar to help boost their caloric intake. But with nursing and care home staff juggling numerous priorities, preventive oral health often takes a back seat. "This is a big challenge for the staff. We can give them knowledge but they might not have a nursing and care environment in which they can carry out mouth-care," MacEntee argues.
That problem is compounded for clients with mobility and cognitive issues, which can present even more challenges to oral care routines.                              
"This becomes a much bigger problem," MacEntee argues, when many of the medications prescribed to seniors affect salivary flow that neutralize acids, leading to rampant dental caries and possibly oral mucositis.
That problem is compounded for clients with mobility and cognitive issues, which can present even more challenges to oral care routines.  
Acknowledging the oral health of seniors as a public health issue is a vital first step. Yet there are challenges in defining where geriatric dentistry fits: for instance, if a significant proportion of the population suffers from cognitive or functional disabilities, is it wiser to categorize this patient subset as one that falls under a more general special needs umbrella?
Additionally, says MacEntee, while difficult, more consideration needs to be put into the mechanisms of training and care delivery. "We need postgraduate training and we need incentives in private offices — but I am not aware that that economic practice model exists in many places around the country."
In a realm of so much uncertainty, one thing is certain, says MacEntee. "If you have control of the environment you can tailor care."
MacEntee spoke at the annual Dean's Lecture series on November 26th.