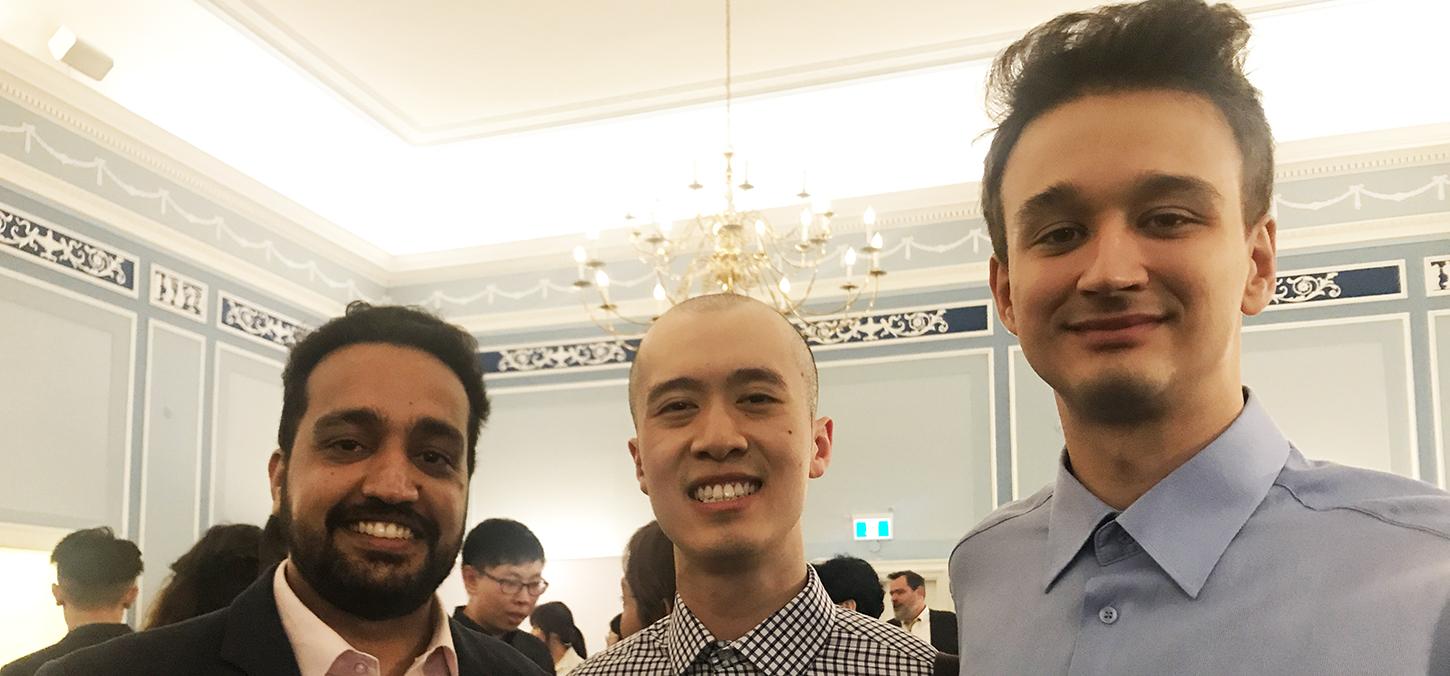 Convocation 2019: Richard Yi He, "The Ambassador"
"I wanted to become a dentist since I was in grade 7," says Richard Yi He, who this week is one of 120 graduates in the DDS Class of 2019. As a child who moved to Canada from China at the age of six, having his teeth fixed was a "really transformational experience." Rather than making him feel self-conscious, though, He learned the value of the care he received. 
It was an experience that led the 24-year old to the profession. "Dentists make a huge impact on people's lives," says He. 
He also found other ways to make an impact during his time as a student. He was an academic representative on the DSS council for two years, and was a researcher in the Summer Research program, comparing the virulence of different strains of streptococcus mutans for associate professor (and Canada Research Chair in Oral Microbial Genetics) Celine Levesque. 
During his final year in the DDS, He was one of the Faculty's inaugural student ambassadors, where He and his fellow ambassadors worked to ensure that candidates and new students alike felt welcome at the school.   
I'm most proud of the way I treated my patients.
For his next big career move —post-graduation, He will move to Fresno, California, where he's been accepted to a one-year general practice internship at the Community Regional Medical Centre — He is thinking a lot about the kind of impact he wants to have on others. 
"I'm most proud of the way I treated my patients," He reflects on his time at school. "I think I treated them with the same respect and morals that I would want myself to be treated if I was in their position." 
While his ultimate goal is to open a private practice, He looks forward to the challenges of taking on a residency in the States, and taking up an associateship after his residency. "I want to compare what it's like to work there," says He. 
More than refining techniques, He, who puts the ethics of patient care foremost in his practice, wants to gather alternative points of view on care when treatment options aren't clear cut. 
"Different viewpoints can help you formulate better decisions – that's best for the patient, and also best for yourself." 
If He has any regrets about his time at U of T Dentistry, though, they are only that he wishes he'd taken the opportunity to grow closer to his numerous friends and mentors sooner. 
"Your classmates will be the people you're friends with forever," He says.  
Image: Richard He (centre) with classmates Simran Gill (left) and Patric Silaghi (right) courtesy E. Vollick