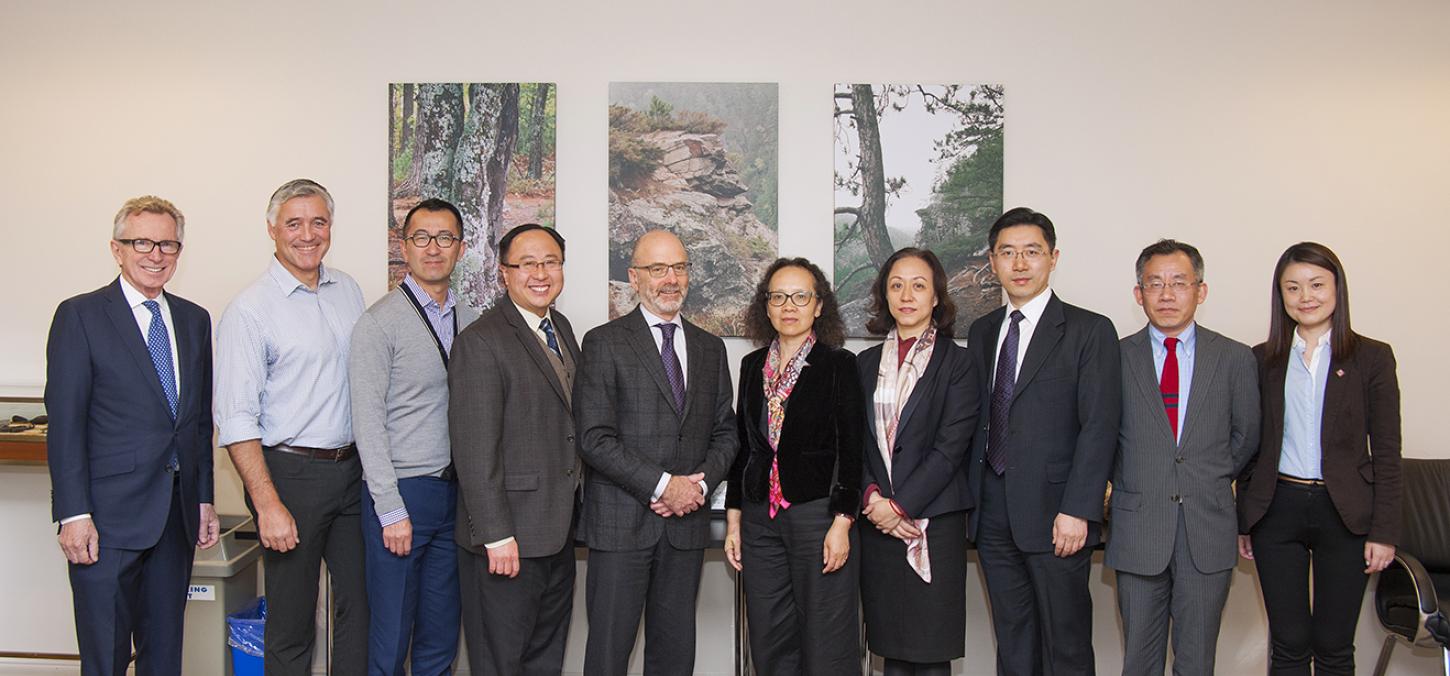 Dentistry Meets with Delegates from Chinese Dental Schools 

Dean Daniel Haas travelled to China last November, accompanied by Vice-Dean Research Ben Ganss and Assistant Dean Continuing Education Bob Carroll.

The itinerary included visits to the dental schools of Peking University in Beijing, Sichuan University in Chengdu, Jiao Tong University in Shanghai, and Zhejiang University in Hangzhou. Meetings with respective leadership occurred to discuss research and educational initiatives. These meetings were very successful in laying the groundwork for future collaborations.

Memoranda of understanding were signed with Sichuan and Zhejiang, and there are current discussions to potentially do the same with Jiao Tong. The Faculty met with researchers from the Faculty of Medicine, who are currently involved with Zhejiang, to discuss how best to proceed on potential research collaborations. The Faculty will also met with Faculty of Medicine staff who shared their experience regarding continuing education in China. 

This past April, delegates from Shanghai Jiao Tong University, including representatives from the Office of Education, the School of Medicine, the School of Public Health, joined Dean Haas, Dr. Ganss, Dr. Carroll, Dr. Ernest Lam, Associate Dean, Graduate Education and Dr. Jim Lai, Vice-Dean, Education in a follow up meeting to establish next steps.