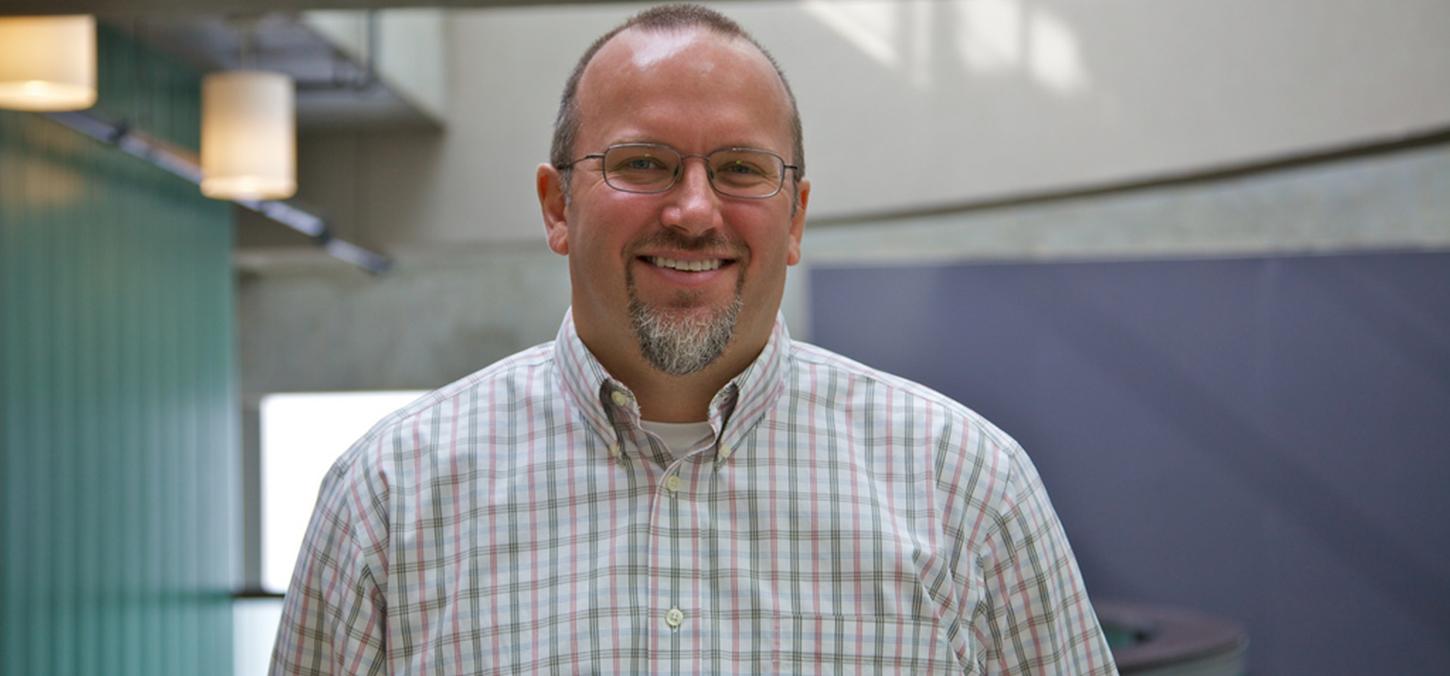 Dentistry professors recognized with Ontario Professional Engineers awards
By Carolyn Farrell, additional files by Erin Vollick
Two faculty members from the Faculty of Dentistry have been honoured by the Ontario Society of Professional Engineers (OSPE) and Professional Engineers Ontario (PEO) with 2017 Ontario Professional Engineers Awards.
Professors Craig Simmons, cross-appointed to the Faculty of Dentistry from the Institute of Biomaterials & Biomedical Engineering (IBBME) and the Department of Mechanical Engineering, garnered a Research and Development Medal for engineers who have advanced knowledge in engineering or applied science. Professor Paul Santerre, who is cross-appointed to IBBME, received the Entrepreneurship Medal for applying new technologies or innovative approaches that have enabled new companies to get started.
Santerre and Simmons will be honoured at the Ontario Professional Engineers Awards gala at the Toronto Congress Centre on November 18, 2017.
Professor Craig Simmons is the Distinguished Professor of Mechanobiology and scientific director of the Translational Biology and Engineering Program at the Ted Rogers Centre for Heart Research. He is recognized internationally for his innovative contributions to mechanobiology, an emerging discipline that aims to understand and control the mechanisms by which mechanical forces regulate the biological function of molecules, cells, and tissues.
Simmons has made several fundamental discoveries that have improved our understanding of heart valve function and disease. He has also developed innovative lab-on-a-chip microtechnologies for cellular engineering, including miniaturized platforms for drug screening and testing biomaterials.
Simmons is a Fellow of the Canadian Society for Mechanical Engineering and a recipient of the U of T Northrop Frye Award, for linking teaching and research.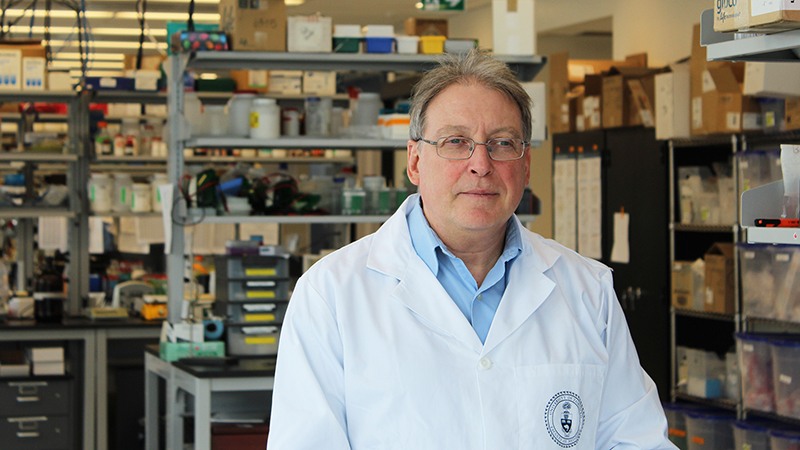 Professor Paul Santerre is chief scientific officer for Interface Biologics Inc. (IBI), which he co-founded in 2001. IBI develops transformative biomedical polymer technologies to improve the safety and effectiveness of medical devices. The company's primary focus areas are additives that reduce thrombosis (blood clotting) in medical devices and polymer-enabled drug delivery platforms. Its core technology is a group of surface modifying macromolecules (trademarked as Endexo™), which were developed by Santerre.
IBI now has multi-million dollar commercial partnerships with leading medical device manufacturers worldwide, who are using Endexo and other products to prevent blood clotting related to the use of catheters and other medical devices.
Santerre has received several awards for innovation and entrepreneurship, including the NSERC Synergy Award, the Manning Award and the Governor General's Innovation Award.
"These honours make apparent the depth of our research program," said Daniel Haas, Dean of the Faculty of Dentistry. "Through their innovation and thirst for discovery, our researchers are making remarkable strides in all areas of human health, and in the process, are having a profound impact on Canadian industry, as well. My sincere congratulations to Paul and Craig for these well-deserved recognitions."
Photo: (top) Craig Simmons, courtesy Liz Do