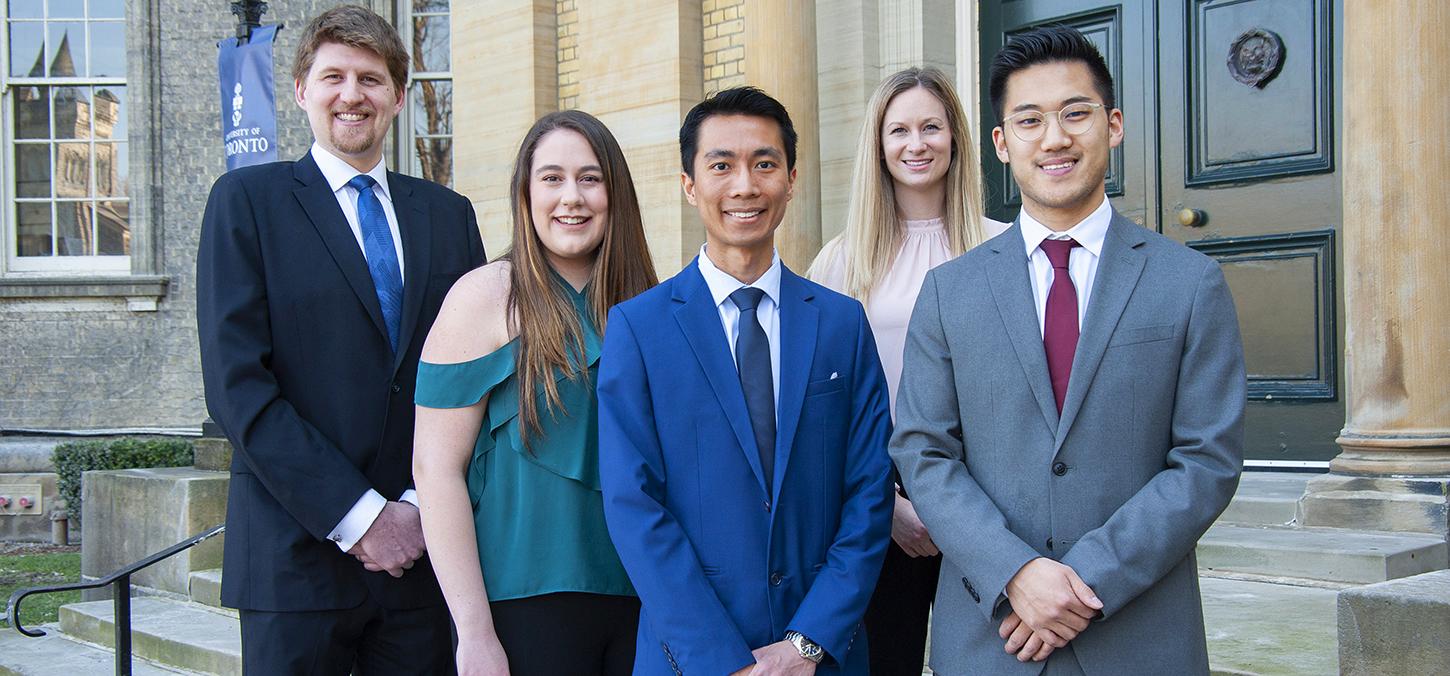 Dentistry students among hundreds who receive Gordon Cressy Leadership Awards
Faculty of Dentistry students Cameron Goertzen, Ryan Noh, Christy Steele, Lauren Valente and Jonathan Yu were among the hundreds of students recognized with Gordon Cressy Leadership awards from the University of Toronto last week. 
With commitments ranging from extraordinary service to the Faculty, their fellow students and their communities, the students exemplify Cressy's call to seize "the opportunity to lead and serve." 
Read the full U of T News article here. 
Photo: Dentistry students recognized at Cressy Awards, Photo by Jeff Comber