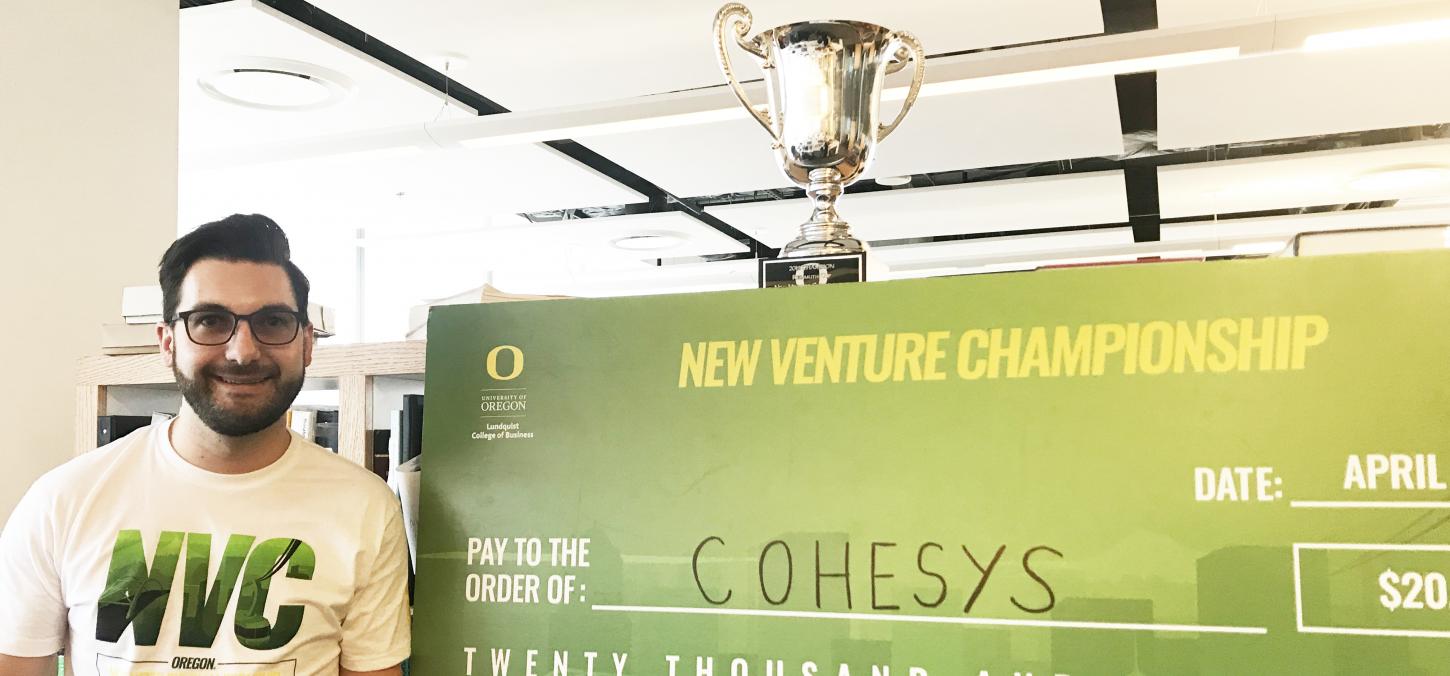 Dentistry/IBBME startup Cohesys labelled "one to watch"
Roundup of top 10 startups includes one with faculty roots: U of T Entrepreneurship Week
Cohesys, the start up biomedical technology company that sprang from the labs of Dentistry professor Paul Santerre (cross appointed to the Institute of Biomaterials and Biomedical Engineering) has been labelled a "company to watch" during the University of Toronto's Entrepreneurship Week.
The company's first product is BoneTape, an adhesive that is being developed to stick to bone in order to promote healing -- doing away with plates and screws -- as a treatment for cranial and maxillofacial fractures. 
Headed by former IBBME postdoctoral fellow Michael Floros, the company has received over $1.4 million in start up funding, and has been a prizewinner at a number of entrepreneurial pitch competitions, including the high profile Venture Cup. 
Read more about the company in the U of T News article, "Top 10 companies to watch." 
Photo: Mike Floros (Erin Vollick)