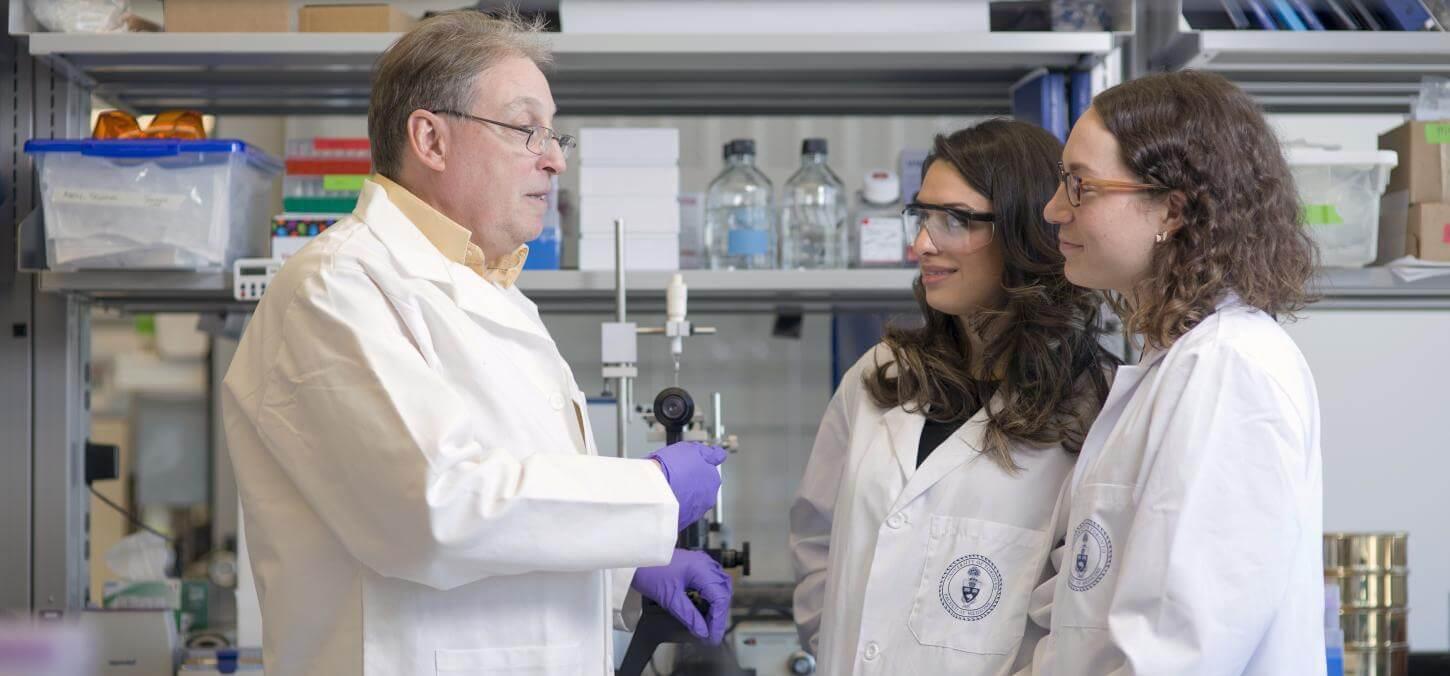 Dr. Paul Santerre Wins New Idea Award from Medicine by Design
Five renowned researchers at U of T and its affiliated hospitals are receiving 2018 New Ideas Awards as part of Medicine by Design's strategy to accelerate regenerative medicine discoveries and turn them into new therapies.
The awards, which are each worth $100,000 per year for up to two years, support innovative, early-stage research that has the potential to make a significant impact on regenerative medicine research and translation. Other funded projects are investigating new approaches to treat skeletal muscle injuries, stroke and Duchenne muscular dystrophy and improve the success of blood stem cell transplants.
"Through these New Ideas Awards, Medicine by Design is sowing the seeds of new discoveries and catalyzing innovation," said University Professor Michael Sefton, executive director of Medicine by Design and a faculty member at the Institute of Biomaterials & Biomedical Engineering (IBBME) and the Department of Chemical Engineering & Applied Chemistry. "These projects are high-risk, but they also have the potential to advance regenerative medicine in significant ways."
Paul Santerre, a professor at the Faculty of Dentistry and the IBBME, is developing nanoparticles to deliver genome-editing machinery to skeletal muscle cells, potentially opening up a new way to treat Duchenne muscular dystrophy. Santerre is collaborating with Dr. Ronald Cohn, Paediatrician-in-Chief at The Hospital for Sick Children (SickKids), and Anthony Gramolini, a professor in University of Toronto's Department of Physiology.
Medicine by Design harnesses the exceptional expertise at the University of Toronto and its affiliated hospitals at the convergence of physical and life sciences, engineering, mathematics and medicine to undertake transformative research in regenerative medicine and cell therapy. It fosters unique multidisciplinary collaborations and uses engineering design principles and quantitative biological modelling to accelerate breakthroughs.