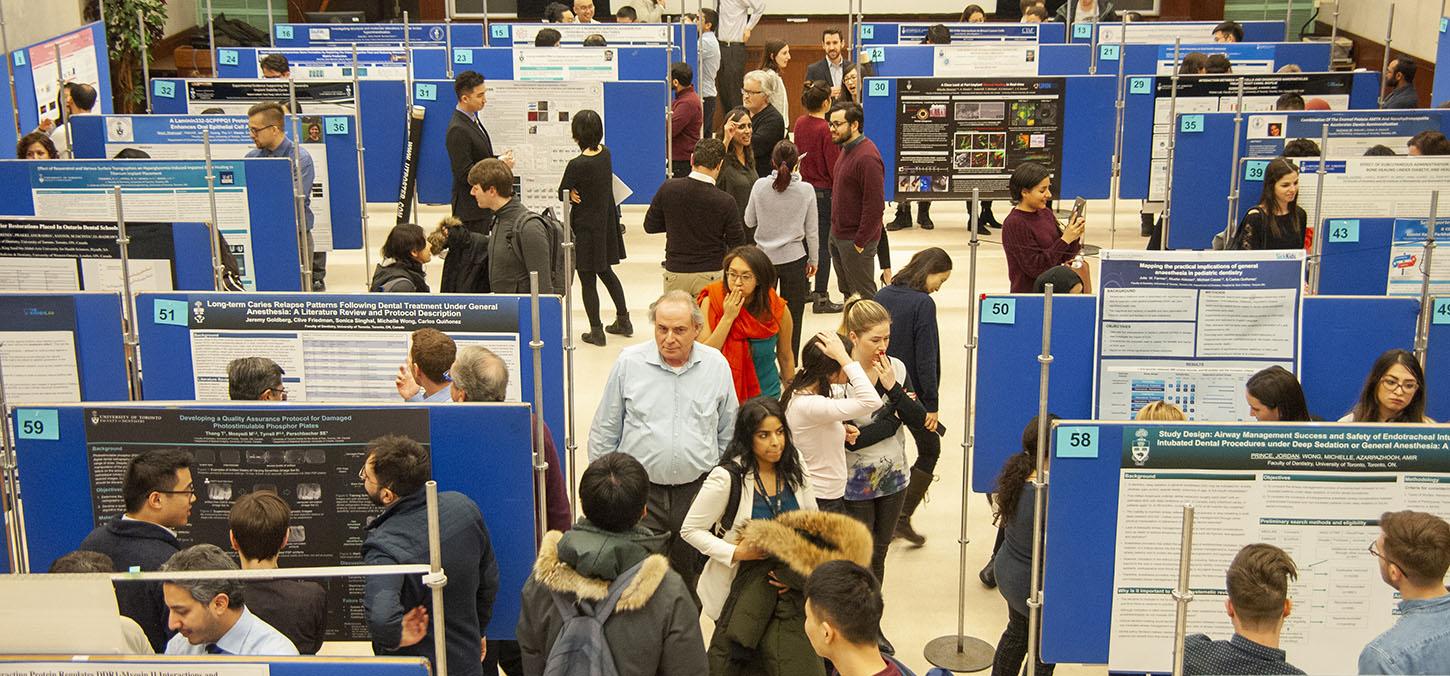 Five students place in CADR-NCOHR Student Research Competition
Five students at the Faculty of Dentistry have been recognized with CADR-NCOHR Student Research Awards in the most recent round of competition. The national competition recognizes excellence in research, and awards students travel grants which will help support the presentation of their research at the upcoming IADR/AADR/CADR meeting, to be held in Washington, DC in March 2020. 
"These are impressive results," said Bernhard Ganss, professor and vice dean, research at the Faculty of Dentistry. "The awards convey a true breadth of research innovation and talent at all levels and across all categories." 
The Faculty of Dentistry's students gained recognition in each of the junior, senior basic as well as the senior clinical/preclinical competitions. 
The winners of the awards are as follows: 
JUNIOR: 
Trevor Burgess                                                                                                                                     
Supervisors: Dr. Anuradha Prakki, Dr. Karina Carneiro
"Polyaspartate-Modified Dental Resins with Remineralizing Capacity"
Rachel MacDonald
Supervisor: Dr. Marco Magalhaes
"Increased TNFα and TNFR1 Expression in Oral Malignant Transformation"
Kate Richert                                                                                                                                         
Supervisor: Dr. Laura Dempster
"The influence of trust on decision-making, information preferences, and patient comprehension"
SENIOR BASIC SCIENCE RESEARCH: 
Shahrzad Nouri                                                                                                                                     
Supervisor: Dr. Bernhard Ganss
"A novel model system to study the matrix-mediated attachment of epithelial cells to mineralized tooth surfaces"
SENIOR CLINICAL/PRE-CLINICAL RESEARCH:
Gillian Landzberg                                                                                                                                  
Supervisor: Dr. Anil Kishen
"A Novel Self-Mineralizing Antibacterial Tissue Repair (SMART) Varnish to condition dentin in microsurgery"
Photo: Faculty of Dentistry Research Day 2019, courtesy Jeff Comber