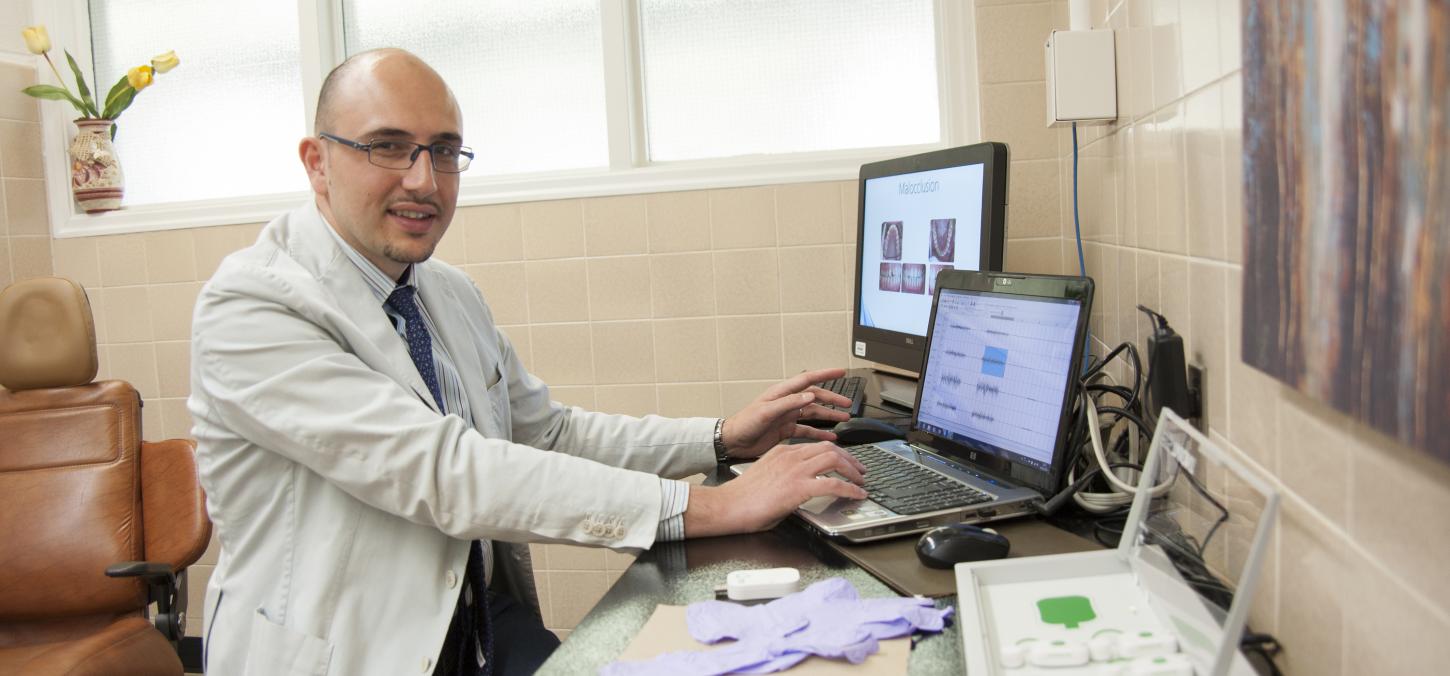 Grant to help answer why some patients don't adapt to changes in occlusion
"You can do your best job with fillings, crowns, braces, etc., yet some patients don't adapt to changes in their occlusion," says Dentistry's Assistant Professor Iacopo Cioffi.
It's pursuing the question of why certain patients don't adapt to occlusal changes that has netted Cioffi a grant worth $20K USD from the American Association of Orthodontists Foundation.
The two-year grant will allow Cioffi to study whether and how psychological factors, brain abnormalities or a combination of the two affect patients' adaptation to changes in the dental occlusion and pain caused by experimental orthodontic tooth movement.
The study will also investigate how psychological factors regulate the brain's response to changes in the dental occlusion. Recruited for the study will be those who suffer from high anxiety, and those with low anxiety. While reversible changes to their occlusion are created through the application of orthodontic separators, participants in the study will be closely monitored over time, and MRI scans of the brain will assist in mapping changes to the brain's primary somatosensory and motor cortex. Dentistry's Assistant Professor Massieh Moayedi will collaborate on the neural imaging stage of the project.
It's a fresh approach to an old hypothesis on hyper-vigilance, says Cioffi: "No one up until now has measured para-functions, anxiety levels, and taken measurements of the brain."
Ultimately, the study could contribute to a 'personalized dentistry' map for practitioners, in which the evidence and a patient's psychological state can help them pre-determine which patients are at risk of not adapting to orthodontic devices.