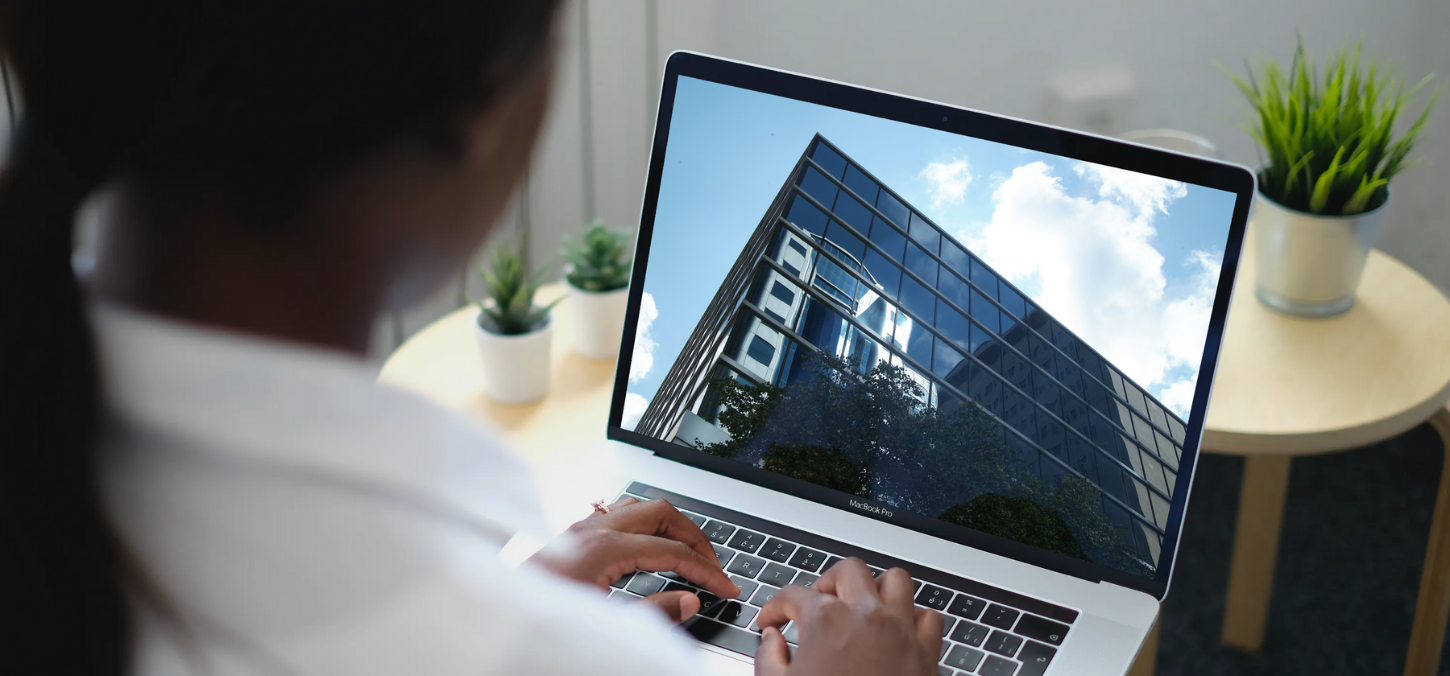 How the Faculty transitioned to online learning
By Suzanne Bowness
A year ago, DDS3 student Laura Sliwkanich recalls leaving class one Friday afternoon in mid-March and having no idea she'd not be back in class the following Monday.
As her didactic classes moved online and her clinic shifts delayed, Sliwkanich and her classmates found themselves adjusting to both the early panicked feelings of the COVID-19 pandemic and suddenly learning remotely.
Two weeks later when she started writing her finals, exams were different than she'd ever experienced. While she was thankful for an apartment to herself and strong WiFi, Sliwkanich admits that compared to seeing her classmates before and after each of her seven exams to chat, commiserate, and celebrate, her new post-exam routine didn't quite measure up. "After I finished, I would just close my laptop, and then I'd look around and lay on my couch for a little while. It was very strange."
Now DDS4 class president nearing graduation, Sliwkanich is grateful for the flexibility of digital learning as she completes her clinic hours. "Especially right now with how much time goes into patient management, lectures where you don't have to be physically present helps," she says. 
The fact that students such as Sliwkanich have come to appreciate and almost enjoy the move to digital, didactic learning at the Faculty is because of hardworking people behind the scenes. Transforming the Faculty to remote learning within a short time frame was a massive undertaking. 
Ramping up plans
The move online was enabled by the support of the Faculty's academic administrative services team, led by manager Beth Hensler. Staff already had some pilot projects underway, but the pandemic pushed everything into overdrive. "We turned what would have been a 10-year plan into a two-month plan," says a rather calm looking Hensler over Microsoft Teams.
Hensler and her team handled the rollout, quickly creating course shells, supporting programs, and training professors to move 100 DDS and 60 graduate courses online. "I have an incredible team, and we just made it work. We were learning new technologies as well. We had to teach ourselves very quickly, so then we could teach the teachers," says Hensler. 
For instance, the team had planned to test the online exam program ExamSoft for six courses but ended up putting 150 exams online instead. In fall 2019, professors did just seven videoconferencing recordings but that leapt to 176 by the end of the academic year.
This was all on top of, by June 2020, dealing with complex scheduling and student assessment challenges as the Faculty clinics reopened. "As a professional program, we have standards that we have to meet with the Royal College and others, so you can't change the assessment, you have to maintain a certain standard," says Hensler.
Since the Faculty already had upgrades planned — albeit at a slower pace — licensing was in place for several tools. The Faculty already used the learning management system Quercus with a video conferencing tool called Blackboard Collaborate, along with Microsoft Teams for meetings. "We needed to find platforms with end-to-end encryption since some of the content discussed is confidential," explains Hensler. Lectures needed to be recorded for asynchronous listening, and instructors had the option to choose between tools such as Collaborate, PowerPoint (using voiceover), MyMedia and Snagit, a screen-casting tool. 
Teachers get on board
Assistant professor Nick Katsikeris, who teaches third- and fourth-year oral and maxillofacial surgery with over 100 students in each class was one instructor who reached out for support from the administrative team. He was glad to have many tech tools to choose from, so he could find what suited him best, and ended up recording his lectures on Snagit. 
Katsikeris started at the Faculty in 1986 and admits he found the learning curve steep and move online stressful — but ultimately manageable. "It looks like a huge wall but once you start doing it, these digital tools are user friendly, provided you have some minimal knowledge of the digital world," says Katsikeris.
The gratitude in his voice is also clear as he describes the support he received. "I believe we wouldn't have been able to do it without the help of the academic administrative team," says Katsikeris. "I can't stress how helpful they were and how important their help was in organizing the whole thing." 
Integrating technology
Despite the stress of the past year, Hensler says she was pleased with the resilience of many instructors and sounds upbeat about the potential revealed by the fast-paced upgrade. "I think that it's forced us to take action, to get out of our comfort zone," she says, adding that it's prompted a major reconsideration of teaching approaches. "We already knew we needed to move forward with technology. And this just gave us that push that we needed." 
Katsikeris agrees. "When the pandemic is over, the challenge is to use the experience with the new learning to try to come up with a better way of delivering the courses, to include both components. We've got to think hard about what things we should keep and eliminate."
Indeed, U of T has already announced plans to return to in-person learning as much as possible for the 2021-22 academic year. By then, Sliwkanich will be back home in Edmonton, doing a general practice residency at the University of Alberta. While she thrived with digital learning, she's happy for other DDS students who will get to go to class again. "Being in person is so important for connections with not only each other but with faculty."