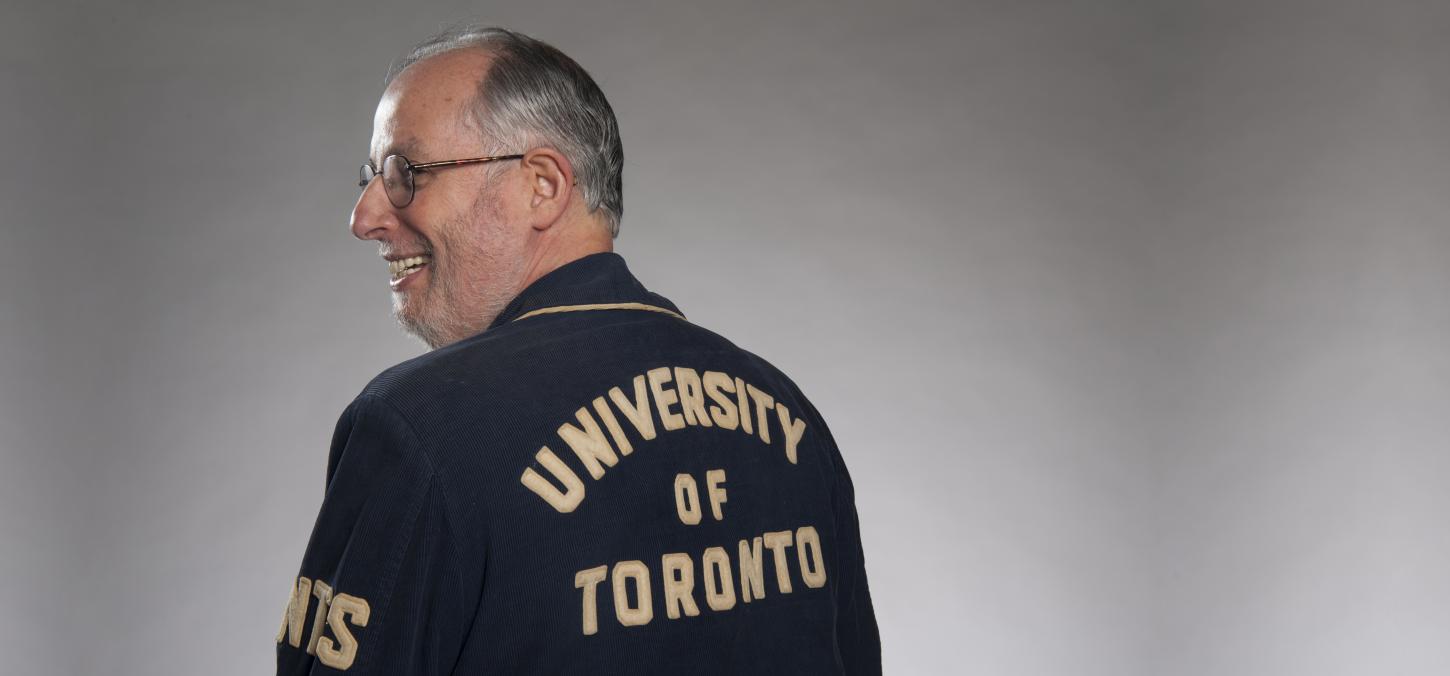 Larry Levin tackles long term care home challenges during COVID-19.
"In many ways, a long term care home can be seen as a very large dental office," says Larry Levin 6T9. Sounds like an odd comparison, but for this 50-year veteran of dentistry, who's currently acting CEO of the care home Shalom Village in Hamilton, it comes from experience.
"There's the importance of infection control at the centre, and treating your patients, in a larger sense, as the centre of everything you do," he says. "Measuring your daily decisions against the health and wellbeing of your clients is comparable [to dentistry]."
Levin has served on the board of Shalom Village for many years, including as president, and knew the previous CEO had announced her departure in early 2020. She left just before the pandemic hit — an incredibly difficult time for everyone in healthcare, but particularly care homes, which saw outbreaks and resulting deaths almost from the start. 
With his own Hamilton dental office closed, Levin was tempted to step up and help out. He checked first with his family." he recalls. Not a problem. "As president of the Canadian Dental Association, a lot of that work was done virtually. In some ways, this can be a more efficient way to work."
On the job, Levin leveraged his considerable leadership experience in organized dentistry, having served as president of the CDA, the Ontario Dental Association and the Hamilton Academy of Dentistry. (The Faculty of Dentistry awarded Levin its highest honour, the Award of Distinction, in 2017 for his work as a healthcare professional and leader.) 
For Levin, leading a team meant listening. "I initiated much more frequent senior staff meetings and one-on-ones with senior staff to know what the issues were and how I could best support them." He targeted challenges such as obtaining personal protective equipment.
Knowing what he does about infection control, Levin made sure Shalom Village took it seriously. "We took early decisions that were perhaps a little tougher than others around PPE, screening at the front door and having everyone enter through one door only. At the time, these were seen as extreme."
However, to this day, Shalom Village has had zero cases of COVID-19. 
From dentistry, Levin knew how to manage a team of diverse professionals — in long term care that entails working with registered nurses and registered practical nurses, plus doctors and personal support workers. The business side of dentistry helped Levin deal with budgets.
"From governance at the higher level of the CDA and the ODA, you see the bigger picture and are able to delegate to stay on top of things," he says.
As the pandemic deepened and lockdowns made life and work in long term care homes incredibly difficult, Levin opted to focus on attitude. 
"In addition to keeping our residents safe and healthy, I tried to create an environment of positivity rather than all the negativity that was flying around at the end of March and early April. That was my goal," he recalls. 
By the end of June, Levin's own practice had reopened, and he began doing dentistry as well as holding virtual meetings with Shalom Village staff. He's relied on his "wonderful dental office staff" to work with his complex schedule. 
Now, Shalom Village is deep into the hiring process for a new CEO. Levin has enjoyed his time delving into this new challenge but expects to be out of the top job by early 2021 and back to focusing on his board work and dental practice.
He offers himself as an example of what dentists can do as leaders. "It should show dentists everywhere that the managerial and organizational skills they've built from managing and running a dental office is expandable to other opportunities." 
For himself, however, he's keen to get back to patient care as his focus. "I still love dentistry," Levin says. "It sounds funny, but the satisfaction I get from placing a beautiful new crown or completing an endo and seeing the x-ray, interacting with my patients, that gives me as much of a lift as any job I could imagine." 
Photo: Larry Levin in his dentistry letterman jacket (Jeff Comber)