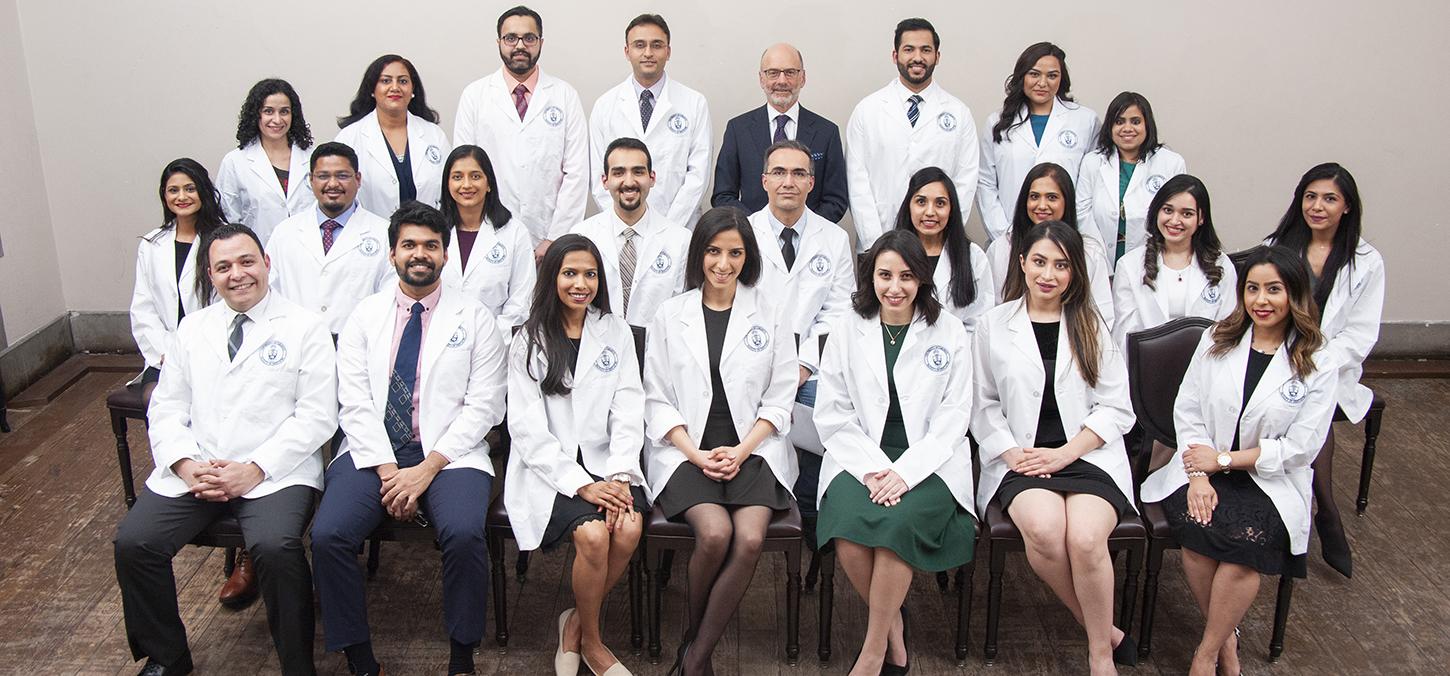 International appeal: meet the IDAPP Class of 2019
The White Coat ceremony traditionally inducts new students in the Faculty of Dentistry's undergraduate dentistry program into the ethics of practicing dentistry. But when your students already have dentistry degrees, that ceremony takes on a slightly different tone. 
As well as the rigorous ethical standards demanded with patient care, this year's International Dentist Advanced Placement Program(IDAPP) White Coat ceremony, held at Hart House on February 13, also reflected the students' deep pride at being admitted to the University of Toronto's Faculty of Dentistry, their fervent support for one another, and an enduring commitment to their vocation. 
The 24-strong IDAPP cohort begin their six-month program in January each year. Uniquely, students in the program enter with a range of professional dentistry experience. "Some have been practicing for 18 years. Some are orthodontists," says director of student life, Richard Rayman.
Aditi Sharma, for example, practiced dentistry for about a year after obtaining her Bachelor of Dental Surgery in Bhopal, India, while Mohammed Kambiz Sharifi, or "Dr. Kambiz," as he is affectionately called, was an oral and maxillofacial surgeon for years before coming to Canada, according to his classmates. 
"Getting into UofT was the dream"
But taking on the challenge of retraining with another, rigorous dentistry program is only part of the challenge. Many of the students hail from the far corners of the world, and take on the added burden of being an immigrant in a new country.
"Just think of how difficult it must be to move your whole family" Rayman adds. 
Some students, however, are not entirely alone. Scarborough-born Sharma and her parents moved back to India when she was ten, but she still has relatives living in the Markham area who supported her at the ceremony. Others, like Ramandeep Kukreja, had a friend show up to watch the taking of the oath. Husband and wife team, Sagar Sudarshan Rao and Sharada Udupa, supported each other. 
"Getting into UofT was the dream," says Udupa, who met Rao in their first year of dental school in Bangalore, India. Married for the past nine years, the duo went on to earn Masters degrees (Udupa in orthodontics, Rao in endodontics). After graduation from the DDS program at UofT, they both hope to start doctoral programs in their specialties. 
"The research here is amazing," says Rao. "We used to study textbooks in India and now we see those same authors walk the halls." 
This year's class, though, has already bonded like family. "Everyone is helping one another," says Ramdeep. It's a sentiment echoed among the cohort.  
Before taking the oath, the class was addressed by director of student life, Richard Rayman; IDAPP director, Omar El-Mowafy; dean of the Faculty of Dentistry, Daniel Haas; president of the Royal College of Dental Surgeons Ontario, Flavio Turchet; president of the Ontario Dental Association, David Stevenson; and secretary of the Ontario section of the American College of Dentists, Larry Tenaschuk.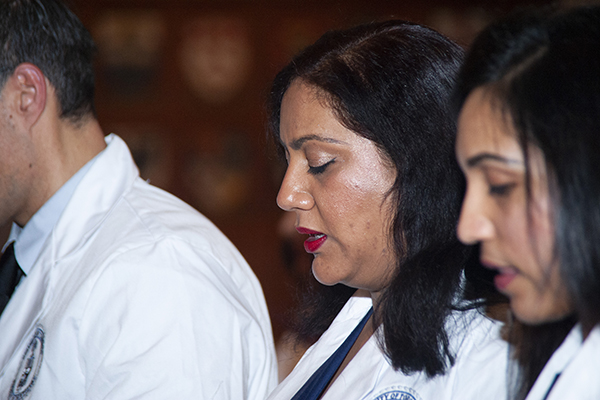 RCDSO president Turchet urged the class to "resolve to remove all the suffering you can." 
Originally a two-year qualifying program, in 2006 IDAPP was reimagined as a six-month program ending in a DDS degree. At the completion of the program, successful students are admitted directly into DDS 3.
View a photo gallery of the event here. 
Photos: Jeff Comber