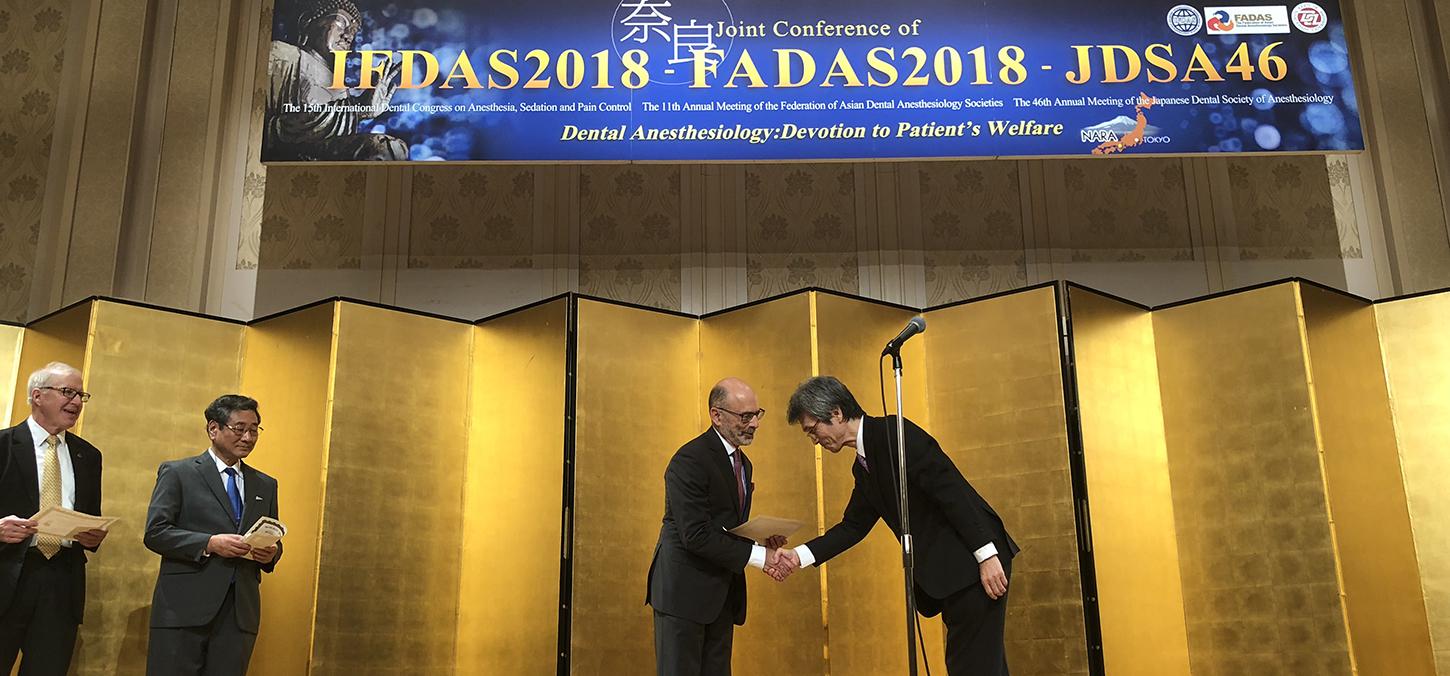 International Federation of Dental Anaesthesiology Societies' presents Dean Daniel Haas with the Horace Wells Award
First Canadian to be awarded the Federation's highest recognition
Last week, at the International Federation of Dental Anaesthesiology Societies (IFDAS) conference in Nara, Japan, dean Daniel Haas was presented with that society's highest recognition: the Horace Wells Award. Dean Haas is the first Canadian to receive this recognition, which honours international accomplishment in the field of anaesthesiology in dentistry.
"I am deeply honoured by this international recognition," said dean Haas in a statement. In his acceptance remarks, the dean noted the importance of global collaboration to advance research and education in anaesthesia in dentistry.
The IFDAS conference is mounted every three years, and promotes the international exchange of knowledge, technology and research achievements in this discipline.  
Photo: courtesy Dr. Andrea Fonner